Overview
We are a small creative agency filled with book lovers, and we are genuinely passionate about the work we do. We bring deep experience in online marketing, email marketing, Facebook advertising, AMS advertising, platform building, and more... there is almost nothing we can't do in the publishing world!
We've worked with some of the top-selling indie authors in the world and have a terrific track record in bringing our clients into the best-seller ranks. We've helped multiple authors achieve their goals - whatever they may be.
We work holistically with our clients and specialize in providing white-glove, tailored services to our authors. We work from the manuscript forward, ensuring your book is perfectly optimized. We make sure your covers are a dead fit for their genre and help you find the best genres (of the thousands available for your title.) We write and rewrite your meta-data and ensure your blurb is polished and engaging. We run your ARC campaign, building early buzz for your next big release.
And yes, we can build your ad graphics, run your Facebook Ads, do your AmazonADS, write your press release, run your count-down deals and set up your email program. In short, we do everything we can to help you - and your books - succeed.
We're your people if you want a team to do it all.
Warmest regards,
Shaun and the Team
✨✨✨✨✨NOW BOOKING FOR AUTUMN 2023 ✨✨✨✨✨
Services
Fiction
Historical Fiction
Historical Mysteries
Science Fiction
Thriller & Suspense
Work experience
Providing programming, site development and marketing strategy for online companies, retailers, individuals, and artists.
In addition to writing winning copy, my work has included site development, user interface development, SEO, SEM and media purchasing across platforms ranging from AdWords, Facebook, Twitter and PPC /PPM publishing platforms.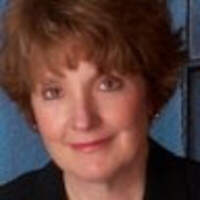 Lynda D.
Jun, 2023
Nick S.
Jun, 2023
Mary W.
Jun, 2023
Carol E.
May, 2023
Elliott S.
Apr, 2023
Sign up to read more reviews
Create a free Reedsy account to connect with Shaun and thousands of other publishing professionals on Reedsy.