Overview
I've worked across children's and adult fiction as well as non-fiction at Penguin Random House and Hodder & Stoughton. I create campaigns that engage consumers with books in meaningful ways, driving brand engagement and book sales.
As a London-based freelance marketing manager I'm available to work on a project-by-project basis.
My areas of expertise include:
· End-to-end campaign planning and implementation
· Copywriting
· Facebook, Instagram and Twitter advertising
· Social media content management
· Content marketing
· Website redesign projects
· Briefing digital and outdoor advertising creatives
· Briefing radio/podcast advertising
· Writing publisher blog/newsletter content
· Briefing innovative proof design
· Managing publisher-owned websites
· Managing websites/newsletters for authors
· Briefing social media/YouTube Influencer partnerships
Services
Non-Fiction
Cooking, Food, Wine, & Spirits
Fiction
Fantasy
Historical Fiction
Middle Grade
Mystery & Crime
Thriller & Suspense
Women's Fiction
Young Adult
Certifications
Institute of Copywriting: Diploma in Copywriting
Work experience
Sep, 2017 — Mar, 2019 (over 1 year)
Planning and implementing marketing campaigns across a range of authors including Erin Kelly, Sabine Durrant and Chris Ryan.
Penguin Random House Children's
Sep, 2015 — Aug, 2017 (almost 2 years)
Planning and implementing marketing campaigns across a range of authors including Nicola Yoon, Sophie Kinsella, and Malorie Blackman
May, 2013 — Aug, 2015 (over 2 years)
Managing a team of four and overseeing marketing channels: global websites, print magazine and social media for an international not-for-profit
Projects
In-house marketing campaign: The Sun is Also a Star, Nicola Yoon
The proposition? An emotional, contemporary YA novel from the author of Everything, Everything. This campaign was about harnessing previous success and reaching an even wider pool of YA readers.
Campaign snapshot:
• A digital first campaign focusing on YouTube pre-roll (using an animated book trailer) and Instagram advertising
• Supported with influencer mail outs/partnerships (including a shout out from Zoella herself and a paid partnership with FusionofCultures)
• Sampler promotion in We Love Pop magazine
The Result? Sustained high weekly sales from publication through to end of year over Christmas gifting season.
In-house marketing campaign: How Do You Like Me Now? Holly Bourne
The proposition? A blisteringly funny, honest and moving women's fiction debut from much-loved YA bestselling author Holly Bourne.
Campaign snapshot:
• A long-tail buzz-building campaign: early eye-catching proofs, organic social media, influencer partnerships and a large Facebook/Instagram campaign on publication
• Our highly strategic marketing and PR campaign began 12 months pre-publication carefully positioning the book as a relatable must-read
The result? A top 10 bestseller. We sold out on Amazon within 24hours and had to immediately reprint due to demand.
In-house marketing campaign: He Said/She Said, Erin Kelly
The proposition? A hugely successful hardback with the potential to be the crime/thriller paperback of 2018. The challenge was to craft an impressive campaign that would excite retailers and convert mass-market consumers.
Campaign snapshot:
• Multi-layered outdoor campaign including National Rail, London Underground and airport advertising (which was extended due to high performance)
• Highly effective digital campaign including social media and digital display ads driving over 10k clicks to retail
The result? The paperback achieved a no. 6 position in the chart and stuck in the top 10 for seven weeks after publication.
Linda H.
Aug, 2019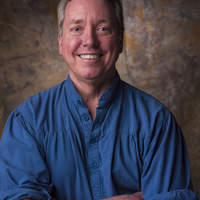 Michael D.
Jul, 2019