Overview
I started helping authors market their books because I am an author myself.

After finishing my second novel in 2014, I still wasn't ready to hit publish. I wanted to know everything about the landscape of the digital publishing industry before I put my own work out there. So I started working with authors in various genres. I was amazed to find that the principles of inbound content marketing and multi channel advertising that I was already so familiar with applied to authors and book marketing.

With a background in product marketing for an events management software company, I'm pretty familiar with the digital landscape and what it takes to gain traction on social media, through various advertising platforms, and via an email list. Being a strategist at heart, I'm passionate about empowering authors with the right set of tools and a solid plan of action to make a big impact on their audience.

My experience in the events industry also comes in pretty handy. Part of being an author is getting face-time with potential readers. I love helping authors find their voice and book gigs speaking or presenting at libraries, conferences, and book fairs.

So I ask you: Are you ready to find your audience, connect with readers, and sell more books? If so, send me a message and let's get started.
Services
Non-Fiction
Business & Management
Career Guides
Health & Wellbeing
Self-Help & Self-Improvement
Fiction
Fantasy
Historical Fiction
Mystery & Crime
Science Fiction
Work experience
Writing Inbound helps authors in various genres formulate strategies and tactics to find their audience and reach their readers.
Jan, 2015 — Oct, 2015 (9 months)
At Booktrope, I worked with authors on their social, advertising, and blogging plans. I also built websites for authors and created marketing funnels.
I'm a full-stack marketer at CadmiumCD, an event management software company. I'm in charge of everything from multi-channel advertising, trade shows, integrated sales, and email marketing to social media, content development, blogging, and inbound strategy.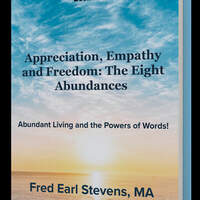 Fred S.
Sep, 2023
Heidi M.
Aug, 2023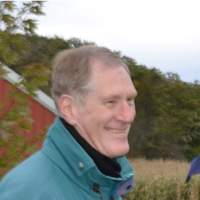 George M.
Aug, 2023
Jordan S.
Aug, 2023
Gregg O.
Jun, 2023
Sign up to read more reviews
Create a free Reedsy account to connect with Michael and thousands of other publishing professionals on Reedsy.