Overview
Kind, honest and encouraging, I want to help you create the best book possible. I guarantee complete commitment to your work, and will provide clear and detailed comments to help make your dream project a reality.

I am a publisher, editor and author with experience working in fiction and nonfiction. Currently undertaking a PhD Creative and Critical Writing, looking at climate change in science fiction literature, I also hold an MA Creative Writing: Prose Fiction from the University of East Anglia (UEA).

Previously, I was the Publishing Director at Endeavour Media, and have been a freelance developmental editor, copy editor and proofreader for publishing houses such as Boiler House Press, Rebellion, Garnet Publishing (inc. Ithaca Press and Periscope Books), Tenebris Books, Endeavour Media, and Momentum Books. This has involved work on a Pulitzer-winner, a Man Booker-longlistee, and a memoir featured on BBC Book of the Week, as well as Amazon top ten bestsellers. Similarly, I have worked with authors who have won the Caine Prize for African Writing and been shortlisted for the Man Booker International.

As a journalist I have written for Publisher's Weekly, Time Out and BookBrunch, as well as having had four self-help books and several short stories published as an author in my own right - so I understand exactly what your work means to you!

From editorial assessments and developmental editing to copyediting and proofreading, I can work with your manuscript at any stage, and have 6+ years experience in editorial publishing, guiding books from the beginning of their publishing journey right through to successful completion.

I have worked across genres - from romance novels to essays on particle physics - but I specialise in science fiction, fantasy, dystopia, literary fiction and nonfiction. With an MA in Ancient History from King's College London, I am also an excellent editor for historical fiction and popular history based in Ancient Greece, Egypt, Rome, Ancient Mesopotamia, etc.

If you have any queries, please don't hesitate to get in touch - I'd love to hear from you!
Services
Non-Fiction
Biographies & Memoirs
History
Fiction
Dystopian
Fantasy
Historical Fiction
Literary Fiction
Science Fiction
Urban Fantasy
Languages
English (UK)
English (US)
Certifications
Introduction to Editorial Skills: Copyediting and Proofreading (PTC)
Rewriting and Substantive Editing (PTC)
Proofreading 1 (SfEP)
Work experience
Jun, 2017 — Jul, 2018 (about 1 year)
Commissioning books and overseeing the editorial journey from start to finish, providing authors with kind, honest, and in-depth feedback.
Jan, 2016 — Jun, 2017 (over 1 year)
Working on editorial and copywriting projects for clients including Time Out, Rebellion Publishing, Momentum Books and Periscope Books amongst many others.
Garnet Publishing (Ithaca Press and Periscope Books)
Jan, 2015 — Dec, 2015 (11 months)
Managed submissions and wrote reader reports, editing manuscripts and book in translation. Worked as secondary editor on 'Drinking and Driving in Chechnya' by Peter Gonda, and 'Kiraze' by Solmaz Kamuran, amongst others. Proofread Pulitzer Prize-winner and Man Booker-longlisted 'The Moor's Account' by Laila Lailami, and BBC Radio 4 Book of the Week 'Long Time No See' by Hannah Lowe amongst others.
Sep, 2014 — Jan, 2015 (4 months)
Managed short story submissions for a fantasy anthology, alongside copyediting and proofreading work for novellas.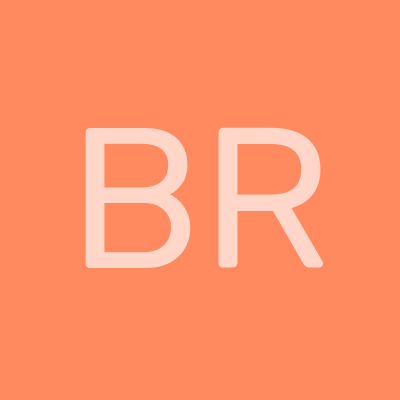 BK R.
Feb, 2021
Eric M.
Dec, 2020
Brian Y.
Dec, 2020
Diego T.
Nov, 2020
Franka M.
Nov, 2020
Sign up to read more reviews
Create a free Reedsy account to connect with Jasmin and thousands of other publishing professionals on Reedsy.