Overview
I'm a dad, husband, and an award-winning book designer with 16+ years of industry experience. I spent twelve years building and leading the design team of a publisher of business, entrepreneurial, and self-help books. In 2019, I began working for myself, serving clients in need of publishing, branding, and general design services.
I have designed hundreds of covers, layouts, and interior graphics over the years, covering just about any subject. My work has appeared all over the world—in book stores, on television, and even once projected on the side of the Chrysler Building. I've designed books of just about any kind you can imagine, including:
• Business
• Memoirs
• Motivational
• Novels
• Kids books
Working with me guarantees two things: a low stress experience and a stellar product. I pride myself as a creative partner, not just a creative resource. In my experience, empathy is the most important ingredient in a successful designer-client relationship, so I make sure to embrace the goals of every project I take on.
When not designing, I'm playing guitar or mandolin out on the Charleston, SC music scene. I'm also an avid runner, a happy husband, and father to a beautiful daughter.
Frequently Asked Questions
Q: How quickly can you design my book?
A: I'm a big believer in momentum and pacing, but publishing projects need to be given adequate time for iteration, fine-tuning, and quality assurance. To that end, my standard is to allow 3-6 weeks for an individual cover or layout design project, and 6-10 weeks for a full book design that comprises both. These are general estimates; your project will receive its own timing estimate based on your needs and the nature of the project.
Q: When I work with you, what will be asked of me?
The most successful projects are always a collaborative effort. Of course, you can depend on me for creative execution and project management. I welcome and encourage steady communication, and I will lean on you for opinions and direction as needed.
Q: How do you arrive at your rates?
I estimate every project uniquely, as no two book projects are the same. My rate is reflective of my 16+ years experience in the book design industry, and the depth of personalized support and management that I bring to my projects. If you are seeking a quick, transactional collaboration I am likely not your best bet. With me, you are investing in someone who will work at a steady pace to generate quality design, communicate quickly and thoroughly, answer your questions, address sudden needs that might arise, and provide a high-value experience that will encourage you to confidently go forth and publish!
Q: How soon might you be able to start on my project?
I typically schedule projects 1-2 months in advance of kickoff. However, I can occasionally start sooner, so don't hesitate to ask if you're working against a specific deadline.
Services
Non-Fiction
Biographies & Memoirs
Business & Management
Health & Wellbeing
Self-Help & Self-Improvement
Awards
AMA Spark Award: Best Book Design (2015)
AMA Spark Award: Best Book Design (2016)
AMA Spark Award: Best Book Design (2018)
AMA Spark Award: Best Book Design (2019)
AMA Spark Award: Best Logo Design (2019)
Work experience
I own and operate my own freelance practice, specializing in book design, branding design, and general print graphic design.
Nov, 2007 — Sep, 2019 (almost 12 years)
I served as a graphic designer and eventual creative director for this leading publisher of business and self-help titles.
Emma S.
Nov, 2023
Brian D.
Aug, 2023
Bob P.
Jun, 2023
Sheila B.
May, 2023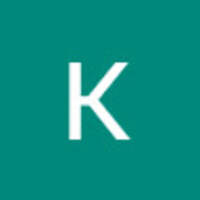 Kirkland J.
Mar, 2023
Sign up to read more reviews
Create a free Reedsy account to connect with George and thousands of other publishing professionals on Reedsy.