Overview
With over 30 years' experience as a publicist, I honed the foundation of my professional techniques on both coasts of the U.S. at numerous publishing houses, including HarperCollins and Chronicle Books, and with book packagers such as Callaway Editions and Weldon-Owen. In 1997, I opened my own publicity firm, and now handle the public relations needs of a handful of publishers and authors. The focus of my work is not advertising or sales, but rather approaching magazines, newspapers, television, radio and online targets (in advance of the book's publication date) for their review, feature or interview consideration. I am also the author of PUBLICITY: 7 STEPS TO PUBLICIZE JUST ABOUT ANYTHING which was published by Glitterati Incorporated in 2008.
Services
Non-Fiction
Biographies & Memoirs
Cooking, Food, Wine, & Spirits
Inspirational
Photography
Fiction
Contemporary Fiction
Historical Fiction
Literary Fiction
Mystery & Crime
Work experience
For the last two decades, I have been the sole proprietor of a niche public relations boutique that manages marketing and publicity campaigns for a wide range of high-profile publishers and best-selling authors. I have worked with a variety of clients ranging from National Geographic Books to Williams-Sonoma, and often partner on other projects with some of the nation's leading pr firms.
Projects
BLOOD FEUD by Lisa Alther
Working with the beloved author Lisa Alther on three books (a novel, a volume of short stories and a work of non-fiction) over the last few years was especially meaningful to me because decades back when she was one of my college professors, she actually inspired me to become a publishing professional. Known around the world for her The New York Times Best Selling novel KINFLICTS, which was published in the 1970s, what made working with her most recently on BLOOD FEUD particularly gratifying was the fact that our work together landed the book a spot as a The New York Times Best Seller for many weeks, propelling the author to the list for the second time in her career after more than a thirty year absence.
COOKING WITH THE MUSE by Myra Kornfeld and Stephen Massimilla
I have probably worked on over a hundred cookbooks over the years, and one of my favorites is COOKING WITH THE MUSE by Myra Kornfeld and Stephen Massimilla. This award-winning book's subtitle is "A Sumptuous Gathering of Seasonal Recipes, Culinary Poetry, and Literary Fare" which perfectly sums up this very unique tome. A lavish volume, the book received lots of attention in magazines from Bella Magazine to Booklist, and also received all sorts of ink from coast to coast in large and small newspapers alike from the Atlanta Journal-Constitution to the Beverly Hills Courier. A substantial amount of attention was also received from food, poetry and general interest websites and bloggers such as Epicurious, Epoch Taste, Food52 and Poetry Daily. Many national (and regional) radio interviews were scheduled on programs such as Write On! and T. Susan Chang's The Level Teaspoon.
FROM THE BOTTOM UP by Chad Pregracke
When National Geographic Books hired me to publicize Chad Pregracke's FROM THE BOTTOM UP, little did I know that the experience would change the way I looked at the world. Named "Hero of the Year" by CNN in 2013, Chad's "If I don't pick up litter then who will?" philosophy definitely made an impact with me personally, and his down to earth philosophy regarding the environment also resonated with the press. From regional coverage in magazines such as San Francisco's 7X7 Magazine to Chicago Magazine, and national coverage on major radio programs and in general interest and trade publications such as Town & Country and Publishers Weekly, the book received the attention that it deserved both in print and on air.
THE WRONG DOG by David Elliot Cohen
Because this book is a memoir, dog book and road trip book all rolled into one, I had the good fortune of looking at Cohen's campaign from a number of different angles. Approaching dog magazines and blogs was of course part of the mix, and a number of great national placements came from that push including Modern Dog Magazine. In addition, because the story celebrated a 3,291 mile coast to coast journey, lots of book signings were arranged in towns featured in the book as well as many interviews, reviews and articles scored in those locales from the Bay Area News Group's many newspapers in Northern California to the Pittsburgh Post-Gazette. Finally, because the book is really well written and a very entertaining read, lots of miscellaneous attention was paid to the author from placing him on a panel at the 2017 Los Angeles Times Book Festival to television and radio interviews near and far.
Mark R.
Nov, 2023
Gail Hall H.
Oct, 2023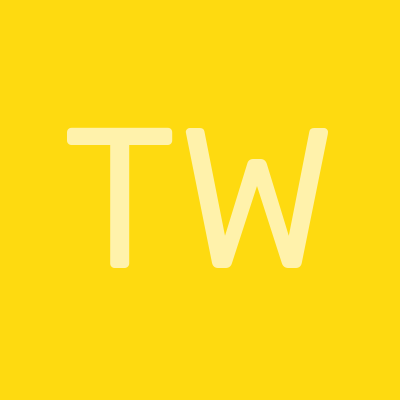 Terri W.
Oct, 2023
Brian P.
Jul, 2023
Maria B.
Jun, 2023
Sign up to read more reviews
Create a free Reedsy account to connect with David and thousands of other publishing professionals on Reedsy.