Overview
I have been a professional editor in Christian publishing since 2006. I have worked for Thomas Nelson, Zondervan, Lifeway, and many others. With experience in several genres, including study Bibles, Bible studies, devotionals, memoirs, inspirational stories, pastoral resources, and Bible history and culture, I can readily adapt to a writer's style and needs.

I have worked extensively with self-publishing authors, and I know how to ensure a writer's work is the best it can be while maintaining their unique voice and vision. I deeply respect the writing process and lead with kindness while working with authors to produce a published work they can be proud of. My great joy is helping unpublished authors turn their dreams into reality.
Services
Non-Fiction
Christian Non-Fiction
Inspirational
Self-Help & Self-Improvement
Work experience
Line editing, copyediting, proofreading, and copywriting for various publishers.
Jun, 2006 — Jun, 2013 (about 7 years)
Project management, copywriting, copyediting, proofreading, product development
Ronald H.
Oct, 2023
Eddie L.
Aug, 2023
Sabrina C.
Jul, 2023
Charles K.
Jul, 2023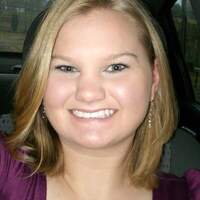 Casey W.
Jun, 2023