Overview
'Abby is an insightful and nuanced editor, with excellent project management skills. I wouldn't hesitate to recommend her' Clare Mackintosh, Number One bestselling author
_____________________
I specialise in commercial fiction – including women's fiction, reading group and crime/thriller – and have five years of experience at the major UK publishing houses Little, Brown Book Group and Hodder & Stoughton, both part of Hachette Book Group.
I get enormous satisfaction in working closely with writers and have collaborated with some of the UK's biggest bestsellers as well as many first-time authors.
Over the years, I have worked across the entire spectrum of commercial fiction – from heart-warming women's fiction to the grittiest police procedural. Recent projects include a high-concept crime thriller with an extremely unreliable narrator, a complex and intricately told cult thriller, a women's fiction novel about two characters who see the world in very different ways (but are, inevitably, falling in love) and a multi-generational novel full of family secrets.
I started my career as a proofreader and editorial assistant and received training from the Publishing Training House in proofreading and copy-editing. Working in-house, I have also been lucky enough to form a part of the UK publishing teams for Jodi Picoult, John Grisham and Nicholas Sparks, as well as UK-based authors Val McDermid, Mark Billingham and Clare Mackintosh, playing a pivotal role in developing the industry-leading publishing strategies for multiple Top 10 bestsellers.
Communication is vital to the editing process and is central to what I do; whatever the genre, I want to understand why you've made the structural and stylistic choices you've made in telling your story and work together to make it the best it can be.
Whether you are looking for help with the overall structure of your novel, a few tricky plot points, or if you're ready for a forensic line edit and final polish, I would love to work with you.
Services
Fiction
Mystery & Crime
Romance
Short Story
Thriller & Suspense
Women's Fiction
Languages
English (AUS)
English (CAN)
English (NZ)
English (UK)
English (US)
Certifications
BA English Literature (1:1)
Copy-editing – Publishing Training Centre
Proofreading – Publishing Training Centre
Working with Authors – Hachette Book Group
Work experience
Jun, 2017 — Sep, 2019 (over 2 years)
• Edited, published and commissioned commercial fiction across a wide range of genres
• Supported on bestselling authors Clare Mackintosh, Mark Billingham and Val McDermid
• Managed the publishing of Bookouture digital titles into Sphere paperback editions
Sep, 2014 — Jun, 2017 (over 2 years)
• Acted as desk editor across a wide range of fiction and non-fiction
• Formed part of the UK publishing teams for Jodi Picoult, John Grisham and Sophie Hannah
Jan, 2014 — May, 2014 (4 months)
Laura G.
Jun, 2022
Janis W.
Dec, 2020
Julie D.
Oct, 2020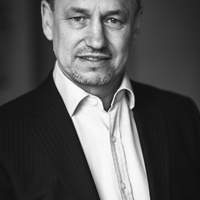 Wilson S.
Sep, 2020
Gillian O.
Sep, 2020
Sign up to read more reviews
Create a free Reedsy account to connect with Abby and thousands of other publishing professionals on Reedsy.