Overview
I always knew I wanted to be an artist, but life had other plans. For the past 10 years, I've been working in the film industry, but I have never abandoned my love for drawing. I've illustrated for magazines, self-publishers, products, restaurants and you can even spot my work in the prestigious Mandarin Oriental Hotel in Singapore. I have now finally decided to focus all my efforts into my career as a children's illustrator.

Although I am very proud of all the commercial illustration work I've done, I know that there is something missing for me in that field. I want my drawings to delight, inspire and spark curiosity in children (and adults!). I want my work to do more than just look pretty, I want it to be part of children's core memories the way the work of Richard Scarry, Quentin Blake and many more fantastic illustrators were part of mine.
My work is quirky, humorous and cute. My gestures are life-like and achieved through an economy of strokes. I like filling my environments with as much to look at as possible. I work in both traditional and digital media. I really enjoy drawing children and animals going about their day, in little worlds created just for them. I believe that you can have great adventures even in the most mundane of settings.
I'm fast, offer a great collaborative experience and see no reason why you wouldn't hire me to illustrate your project. Get in touch!
Services
Fiction
Action & Adventure
Middle Grade
Middle Grade Fantasy
Picture Books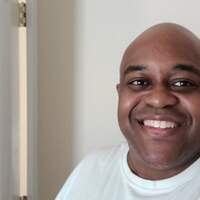 Lamar G.
May, 2023