Overview
I am an experienced children's marketing professional with more than twenty years in the children's book publishing industry. I have insight into the workings of children's book publishers and internal operations and processes, having managed a global marketing department as a Director at Disney Publishing Worldwide for six years and managed teams at Scholastic Inc. for six years.

I have worked with a broad range of children's original titles in the picture book, middle-grade, and young adult categories. I have also spearheaded the campaigns for many licensed book series such as Scooby-Doo, Disney Princess, Harry Potter paperbacks, Pokemon, Powerpuff Girls, Marvel, Lego, Tinkerbell, Matchbox, Winnie the Pooh, and Baby Einstein.

My marketing planning included not only devising the strategies but also conducting competitive analysis reports, writing press releases, articles, blogs, catalog copy, and news pieces for the product. I worked on a daily basis with the editorial teams to bring a successful book to market.

As a freelancer, I am thrilled to provide the following services:

-Marketing plan development (strategy, tactics, social, deliverables, etc.)
-Writing press releases, author bios, catalog copy, book blurbs
-Market research and competitive analysis
-Creating book proposals for authors to submit to publishing houses. Also query letters.
-Book editing and proofreading


My areas of specialty are picture books, middle-grade, and YA sci-fi/fantasy. I love working with self-published authors to help them navigate and understand the publishing process. I also enjoy working with seasoned publishing veterans.

I have an impeccable career history at the highest level at the best publishing houses in the world. Let me help you - and your book - make the leap from good to great! I will help your book get the exposure and readership that it deserves.
Services
Non-Fiction
Children's Non-Fiction
Parenting & Families
Self-Help & Self-Improvement
Fiction
Middle Grade
Picture Books
Young Adult
Certifications
Dale Carnegie leadership training
Disney Institute leadership and business training
Work experience
Provide children's, middle-grade, and YA publishing services including marketing plan development, book reviews, book proposals, query letters, editing, competitive analysis, and more.
Disney Publishing Worldwide
Jul, 2000 — Apr, 2006 (almost 6 years)
Managed the global marketing department for Disney Publishing Worldwide and all its imprints. Oversaw marketing strategy and campaigns, publicity, promotion, author relationships, multi-million dollar budget, staff of 26 employees worldwide.
Aug, 1994 — Jul, 2000 (almost 6 years)
Marketing manager for trade paperback and licensed imprints. Oversaw all marketing, promotion, and publicity campaigns and author relationships for relevant books and series.
Projects
Science-Fiction and Fantasy marketing
Comprehensive marketing and publicity campaign including social and digital media, Amazon marketing, press release, author bio, awards and grants.
Me and My Afro by Aiden Taylor
Create a full media, publicity, and marketing campaign to launch this wonderful story of self-love, inclusion, diversity, and acceptance.
Freelance book campaigns
Edit and/or develop marketing strategies and analysis for self-published authors or to enhance book proposals for published authors.
Harry Potter
Managed the paperback book marketing for the first three Harry Potter books.
-Dovetailed off the massive hardcover marketing campaign to push the paperbacks into all bookstore and non-traditional outlets
-Worked on a one-of-a-kind , never-before, and never-since book launch event: a nationwide midnight launch party for book IV
Disney licensed properties book publishing
Managed the marketing strategies for all of Disney book brands including Winnie the Pooh, Tinkerbell (and Peter Pan), Mickey Mouse, W.I.T.C.H., and more.
-Implemented a valued multi-million dollar promotion through McDonald's Happy Meal for the W.I.T.C.H. book series
-Was the Walt Disney Company's and Disney Publishing Worldwide's brand ambassador for Disney Fairies across all book and consumer product outlets
Goosebumps
Managed and executed the marketing plans and strategy for over 160 of these series titles.
-Instrumental in the development and production of the Goosebumps Scare Shack, one of the largest in-store floor displays ever created for a children's paperback series
-Implemented one of the largest free book giveaways ever in Central Park, New York City
Clifford the Big Red Dog
Managed marketing plans for five years for this well-loved and longstanding early book series.
-Oversaw the creation, production, and approvals for the Macy's Thanksgiving Day Parade Balloon
-Worked with our television synergy partners on marketing opportunities with consumer products and media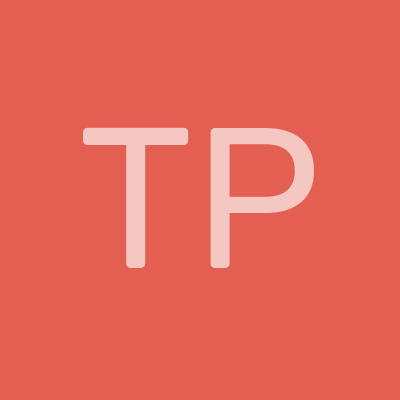 Teresa P.
Dec, 2023
Walker L.
Nov, 2023
Tiffany G.
Nov, 2023
Cliff B.
Nov, 2023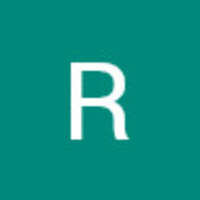 Robin E.
Nov, 2023
Sign up to read more reviews
Create a free Reedsy account to connect with Tara and thousands of other publishing professionals on Reedsy.