Overview
Hello! I'm Stephanie, and I'm delighted to assist you in turning your children's book into a reality. As a passionate advocate of children's books, I'm dedicated to helping you bring your story to life in the most captivating and engaging way possible.
I invite you to share your ideas and vision with me so that we can collaborate on creating a truly remarkable children's book. Whether you have a clear concept in mind or need guidance in shaping your ideas, I'm here to help. Together, we can explore various aspects of your book, from its storyline and characters to its illustrations and design.
As a graphic designer, I have a broad range of skills that enable me to work across different formats. From sticker and activity books to treasuries, picture flat titles, novelty books, soundboards, and creative kits, I have experience in designing a diverse array of children's products. I possess a strong understanding of typography, artworking, and graphic design, and I employ specific technical skills to produce high-quality finished products that are sold in both national and international high street stores.
My expertise extends beyond graphic design. I can also provide art direction, offering guidance and support throughout the creative process. This includes developing initial sketches, draft layouts, and art briefings.
By collaborating closely with you, I ensure that every aspect of your book, from the narrative flow to the visual elements, harmoniously aligns to create a cohesive and captivating reading experience. Drawing from my extensive experience working with various illustrators and artistic styles, I can help you find the perfect match for your book, be it through vector artwork or traditional watercolour.
Should you already have illustrations prepared, I can incorporate them into the design, making any necessary adjustments to maintain visual consistency.
If you require original illustrations, I am more than capable of providing those as well. As a published illustrator, I specialize in creating captivating visuals for children's books. By working digitally, I can produce initial sketches, refined drawings, and vibrant colour work that perfectly capture the essence of your story. However, if your desired artistic style falls outside my expertise, I have an extensive network of talented illustrators whom I can connect you with.
Once your book is ready for printing, I can ensure that it meets the necessary specifications of your chosen printing service. By designing your book to be print-ready, I simplify the process for you. You can simply upload the files I provide to your printing platform of choice, and your book will be one step closer to becoming a tangible reality. Different printing platforms have specific PDF settings and configurations, so I will tailor the final files to meet the requirements of your intended printer.
If you're ready to bring your children's book to life, I encourage you to get in touch with me. Together, we can create a truly extraordinary book that will captivate young readers and leave a lasting impression. I'm excited to embark on this creative journey with you!
Services
Awards
2007 - Sydney Andrews Prize for exemplary Creative and Artistic Achievement
2009 - Winner of Benni Esposito Drawing Award
2012 - National Drawing Award Finalist
2012 - Ian Eadie Award
Certifications
Ba(Hons) Fine Art - Duncan of Jordanstone College of Art & Design
Work experience
I provide freelance design support to anyone looking to bring their ideas or publications to life through tailored design solutions and illustrative support.
Jan, 2015 — Jul, 2020 (over 5 years)
Role: I worked as a Senior Designer within the Children's Book department of a mass-market publisher.
I project-managed the creation of children's books within the team, ensuring materials were produced to high design quality and technical accuracy and meet schedule deadlines.
My design input was from the initial concept, and illustrative commissioning through to print ready files. Working closely with authors and illustrators to produce impactful cover design, page interiors, and project packaging. I verified files were technically accurate during all stages of production to produce professional industry-standard publications.
The titles I worked on are available in retail stores both in the UK and across the globe.
Inspirational Playgrounds
Jan, 2013 — Jan, 2015 (about 2 years)
Role: I designed a comprehensive range of education products for games, interactive signs, murals, and classroom furniture that inspired learning through play.
I produced the concepts, original illustrations, and product design for primary and nursery school resources for UK education settings.
Jan, 2012 — Jan, 2013 (about 1 year)
Role: I designed and marketed a garment range focusing on the bicycle commuter sector.
I worked on design and product development of a range of textiles and garments.
Laila H.
Jul, 2023
Brittany P.
Nov, 2022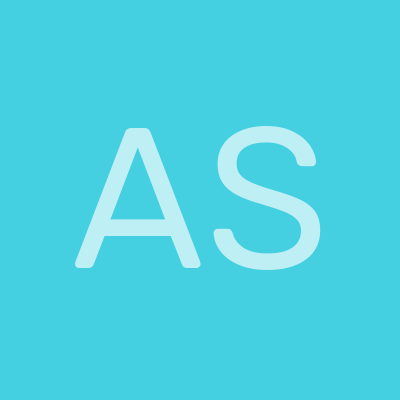 Amra S.
May, 2022
Alicia J P.
Mar, 2022
Michael A.
Mar, 2022
Sign up to read more reviews
Create a free Reedsy account to connect with Stephanie and thousands of other publishing professionals on Reedsy.