Overview
Your story is your heart, and it deserves to be shared.
You've thought about it late at night. You've told your kids, your parents, your friend down the street, but that's not enough. The only problem is figuring out how to make it real.
Maybe you want to write it yourself, but don't know how. Maybe you don't have the time, and need someone to take your idea and run with it. Maybe you already have a draft, but you've struggled to make it work.
Let's make the story of your heart shine.
ABOUT ME:
I'm the author of several MG and YA fantasy-adventure stories, published in multiple languages all over the world. Now, I have the privilege of helping others make their stories a reality.
As an experienced writing coach and developmental editor, I've cultivated an eye for structure, market suitability, characterization and plot. I love that ghostwriting and consulting gives me the opportunity to shape an idea into finished words, but even more than that, I love the joy I can bring when my clients finally see their story just as they imagined it would be.
Through mentoring, editing, and ghostwriting, I've helped many would-be authors secure literary agents and book deals at major publishing houses.
I also have a masters degree in education, along with over 13 years experience in teaching and counseling young people, which provides a wealth of insight into young readers' various stages of cognitive development.
I'm extremely collaborative by nature, both in my own fiction and those of my clients. The act of taking the seed of a story and growing it into a full-length project to match its creator's personality and vision is dynamic and different for each client, and I love walking creators through the hills and valleys of that process.
I am also available for developmental editing, story doctoring, query critiques, and a host of other services. I'm happy to work with stories at all stages, so long as the project is a good fit.
RAVES:
"A fantasy adventure brimming with action and anchored by familial love...The story begs a sequel and will draw fans of A Wrinkle in Time." —Booklist review of THE HOTEL BETWEEN
"...his larger-than-life characters—both good and evil—are full-blown; his multiple settings are imaginative; and the thickening plot leaves loose ends beckoning for further adventures." —Booklist review
"A wild ride across the globe, full of fun, adventure, and genuine heart." —Kevin Sands, NYT bestselling author
"Danger, fun, and heartbreak abound in this rollicking magical adventure." —Lisa McMann, NYT bestselling author
"Magic and mystery draw you into The Hotel Between, and I couldn't leave until I knew all its secrets. Can I make a reservation yet?" - James Riley, NYT bestselling author of the Story Thieves series
IMPORTANT: For ghostwriting clients, I book 3-6 months in advance. HOWEVER, many clients find the encouragement and critique they need to finish their book through my consulting services, which cost much less.
Services
Fiction
Action & Adventure
Coming of Age
Middle Grade
Middle Grade Fantasy
Time Travel
Young Adult
Awards
SMU's Top Ten Young Haute Authors 2018
Pitch Wars selected manuscript, Class of 2015
Certifications
Pitch Wars MG Mentor 2018-2019
Author Mentor Match Mentor 2017
Work experience
Author of THE HOTEL BETWEEN (Simon and Schuster BFYR) series of middle grade fantasy adventure books about a boy who joins the staff of a magic hotel that has doors leading all over the world, and uses those doors to search for the father he never knew. Worldwide release in English, French, German, and Russian translations. THE KEY OF LOST THINGS is the newest in the series that Booklist called, "a fantasy adventure brimming with action and anchored by familial love." This is all in addition to my regular ghostwriting projects and freelancing.
Pitch Wars and Author Mentor Match
Jul, 2017 — Feb, 2020 (over 2 years)
Mentoring select high-caliber authors through editing and submission to agents for the Pitch Wars writing contest. Reading hundreds of queries and evaluating submissions for marketability and publishing potential. Editing manuscripts for submission.
Motivational speaker and writing coach providing classes and presentations on writing, editing, and publishing.
I provide developmental edits, query assessments, line edits, and story coaching for numerous writers, including many repeat clients. My sweet spot is in genre fiction and kid lit, but have I worked on projects of all types.
Arthur B.
Nov, 2023
Arthur B.
Oct, 2023
Arthur B.
Oct, 2023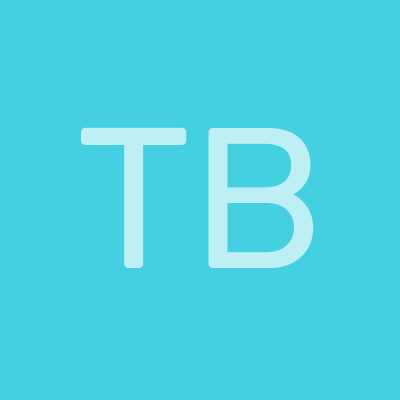 Tinker B.
Apr, 2023
Hyrum P.
Sep, 2022
Sign up to read more reviews
Create a free Reedsy account to connect with Sean and thousands of other publishing professionals on Reedsy.