Overview
UPDATE: Thank you so much for your requests! I'm very happy that I got the chance to work in different projects for multiple authors, but as of now I am mainly looking for Amazon ads projects: Setting up campaigns/Optimising accounts. If you need help with your Amazon ads, let me know!

I come from the full hardcore digital marketing world, having worked almost 4 years for one of the biggest, fastest growing digital agencies/consultancies at a global level. Eventually, I grew tired of working for a big firm with big clients for 24/7 and decided to take all that knowledge and go freelance, allowing me to actually work and invest time in projects I love.

How did I come around book marketing? I always loved books, likely buy more than I ever will read (super-fan of Amazon's "Buy now with 1-Click" button for Kindle!), and was lucky enough to know Ricardo Fayet, Reedsy's CMO, who needed support helping authors do their marketing. I have been working hand in hand with him in multiple projects for more than half a year now, and feel absolutely ready to take projects of my own! The type of projects I have worked on include the following:

- Ad campaigns on Facebook ads and Amazon advertising
- Marketing plan development
- Amazon audits (Blurb, cover, categories & keywords used)

Some additional tasks I could help you on given my background in digital marketing:
- Implement Google Analytics (understand the traffic you are getting to your site)
- Implement Facebook Pixel, or any other ad tool pixel on your site (Generate remarketing audiences of people really interested in what you write)
- Website audits in case you want to lead traffic to your site (do not let them get away without taking a good look, or even converting!)


Services
Fiction
Action & Adventure
Cozy Mysteries
Dystopian
Epic Fantasy
Military Science Fiction
Work experience
Working as a digital marketer for digital agencies as well as authors — this last part mentored by Ricardo Fayet, Reedsy's CMO. Working as a freelance for digital agencies helps me keep updated in the latest digital marketing strategies, to later apply them to what I love: helping authors marketer their books :). I have focused mainly on the following:
- Marketing plan development
- Ad campaign operation on Facebook ads and Amazon advertising
- Amazon audits (Blurb, cover, categories & keywords used)
Jan, 2017 — Jul, 2020 (over 3 years)
Study, evaluation and operation of different digital marketing tools to reduce costs while achieving maximum conversion. Some tools that may be of interest to the authors: Facebook Ads, Google Analytics, Google Tag Manager.
Sep, 2014 — Sep, 2016 (about 2 years)
Bertelsmann is a huge European conglomerate owner of, amongst other companies, Penguin Random House. I rotated in different business departments within the company as an internal consultant, which has taught me to take a strategic, wholistic approach to the solutions I offer. In the case of publishing, I worked in Branded Content.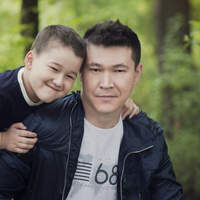 Dan S.
Nov, 2023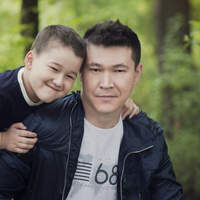 Dan S.
Oct, 2023
Joanna P.
Sep, 2023
Daniel S.
Apr, 2023
David B.
Apr, 2023
Sign up to read more reviews
Create a free Reedsy account to connect with Sara and thousands of other publishing professionals on Reedsy.