Overview
Senior marketing professional with 10+ years experience. I lead the sales, publicity, and marketing efforts for Shambhala Publications out of Boulder, Colorado. I've also worked at Simon & Schuster & Penguin Random House with bestselling authors like Harlan Coben, Hillary Clinton, Hank Green, Carl Zimmer, Nick Offerman, Jennifer Pastiloff, Rob Lowe, Riley Sager, Amy Odell, Sara Bareilles, Jessica Knoll, Dan Churchill, Linda Ronstadt, Joseph Finder, Gillian Anderson, Elan Mastai, and many more.
My expertise is in finding the right marketing channels for authors, strategizing and executing successful preorder, launch, and post-launch campaigns, and setting them up to comfortably move forward with confidence.
Highlights from my marketing campaigns include:
-developing an ambassador fan club with a cult following that drove Riley Sager's Final Girls to multiple national bestseller lists and were a huge part of making his next books Instant NYT bestsellers
-Increasing major NYT bestselling author newsletter lists by 500% through lead generation and partnerships
-A preorder campaign for Tiny But Mighty that led to the book becoming an NYT bestseller
-Social activations and partnerships with brands like Winc (200k+ followers), Shine Text (1M+ reach), Sundance Now (300k subscribers), The Newsette (400k+ subscribers), and more
-Goodreads and social media strategy of giveaways and engagement that landed many books in the hugely popular Goodreads Choice Awards as nominees and winners
-Building brand social media content up by 100% across Instagram, Facebook, and Twitter
-Experience running lead generation and cpc campaigns across Facebook, Google, Instagram, and TikTok
-Build out social media plans and content calendars to help authors onboard with ease
Services
Non-Fiction
Business & Management
Health & Wellbeing
Political Science & Current Affairs
Self-Help & Self-Improvement
Fiction
Contemporary Fiction
Historical Fiction
Literary Fiction
Thriller & Suspense
Work experience
Sep, 2015 — Oct, 2019 (about 4 years)
Brian Z.
Nov, 2023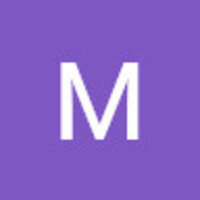 Meghan P.
Nov, 2023
Sharae B.
Nov, 2023
David J.
Nov, 2023
Jeff L.
Oct, 2023
Sign up to read more reviews
Create a free Reedsy account to connect with Elina and thousands of other publishing professionals on Reedsy.