Overview
As an editor, I've been lucky enough to work with both nonfiction and fiction writers to help them bring their books to life. Whether you need help figuring out how to make your idea into a book, need general line-editing so your work shines, or a consultation on a query letter, I'm here to help!
NONFICTION: How do you bring your expertise (in business, in academics) to a trade audience? How to you successfully communicate complex ideas and tell compelling stories? While working at HarperCollins, I worked with CEOs, academics, journalists and scientists to bring their incredible work and research to a large audience. I've worked with New York Times and Wall Street Journal Bestselling authors like former CNN news anchor Brooke Baldwin, Surgeon General Vivek Murthy and linguist Amanda Montell. I can help you craft a book proposal and query letter and develop your abilities as a storyteller.
FICTION: At Kensington, I worked with genre fiction authors, primarily in romance and mystery. I've continued to work with fiction writers as a freelancer over the years, including historical fiction, contemporary fiction, and supernatural romances. I worked with authors like Nan Rossiter and Cheryl Hollon. I can provide developmental editing, copy editing and query reviews.
Services
Non-Fiction
Business & Management
Health & Wellbeing
Medicine, Nursing, & Dentistry
Fiction
Cozy Mysteries
Romance
Women's Fiction
Work experience
May, 2018 — May, 2021 (about 3 years)
• Actively acquired for the Harper Business and Harper Wave lists.
Mar, 2016 — Apr, 2018 (about 2 years)
• Read and evaluated all agented and slush submissions rapidly and analytically.
• Edited manuscripts for the Dafina, Zebra, and Kensington imprints.
• Drafted editorial letters, and discussed improvements for manuscripts, plot direction and character development with authors.
Folio Literary Management
May, 2015 — Mar, 2016 (10 months)
• Assessed queries, requested manuscripts, evaluated manuscripts and proposed nonfiction projects and contacted potential clients, resulting in the acquisition of multiple fiction series.
• Drafted pitch letters, composed lists of editors for submission, copyedited all manuscripts prior to submission, tracked editorial responses, assisted with negotiation during editorial acquisition.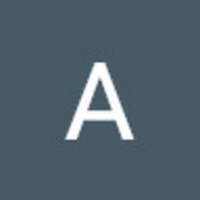 Amit P.
Nov, 2023
tonille M.
Jun, 2023
Joe B.
May, 2020