Overview
After more than twenty years as a non-fiction editor of all genres at Big Five Publishers including Penguin Random House and Simon and Schuster, I now work independently with writers, agents and publishers to write or rewrite, shape or reshape proposals and manuscripts. I also teach book publishing at Emerson College and City College of New York.
What I do:

· developmental editing
· jump start an existing proposal or develop one from scratch
· manuscript critique
· guide through self-publishing options
TESTIMONIALS
"Philip, my full-time editor and part-time counselor, agreed to shape the book and shepherd it through the Free Press and Simon & Schuster. He read every word at least twice and changed a surprisingly large number for the better." -- Dr. Martin Seligman, bestselling author of Authentic Happiness
"Thanks and gratitude to . . . the most enthusiastic editor an amateur writer could ever wish to have, for giving the book a home." -- Maxwell Ryan, author and creator of the award-winning website Apartment Therapy
"To my editor . . . for his enthusiasm and intelligence and for getting me through my first book. I've loved every second." -- Adam Roberts, author of The Amateur Gourmet
"Philip has been a sweetheart of an editor. Immersing oneself in narcissism can activate anger, and Philip's kindness and optimism helped me to keep my balance throughout the revision process." -- Sandy Hotchkiss, author of Why Is It Always About You? The Seven Deadly Sins of Narcissism
"Philip's incisive eye, thoughtful comments, and personal support across the whole arc of this project have made it a privilege to work with him." -- Mitch Horowitz, author of Occult America
"Philip is a great editor and friend." -- Dr. Leslie Baumann, bestselling author of The Skin Type Solution
"At the Free Press the manuscript found a sympathetic, thoughtful, challenging, and generous friend in my editor; I appreciate his skill and his tenacity." -- James Garbarino, author of Lost Boys: Why Our Sons Turn Violent and How We Can Help Them
Services
Non-Fiction
Biographies & Memoirs
Health & Wellbeing
History
Judaism
LGBTQ Non-Fiction
Parenting & Families
Psychology
Self-Help & Self-Improvement
Languages
English (CAN)
English (US)
Work experience
Oct, 2002 — Dec, 2009 (about 7 years)
- Acquired in popular culture, self-help, lifestyle, memoir, and narrative non-fiction.
- Edited leading writers and personalities including Howie Mandel, Jon Kabat-Zinn, Richard Rodriguez, Tahir Shah, Leslie Baumann, Maxwell Ryan, Mitch Horowitz.
- Worked on a selective group of Jewish-themed books including: Beaufort: A Novel (orig. Hebrew), The Auschwitz Violin: A Novel (orig. Catalan), The Liberators: America's Witnesses to the Holocaust, The Bantam- Megiddo Hebrew and English Dictionary, Revised.
- Edited PEN and Books for a Better Life award-winning titles.
Proposal reviews, developmental editing, marketing assessments, publishing consulting, publishing education, etc.
Nov, 2012 — Sep, 2021 (almost 9 years)
- Managed direct reports in editorial, production and rights.
- Supervised nine full and part-time editors and consultants.
- Identified new revenue opportunities from the 10,000-title backlist catalog.
- Notable departmental backlist acquisitions included Graham Greene, Joan Didion, Gloria Naylor, Eden Robinson, Madelaine L'Engle, Gerald Durrell.
- Acquired over a dozen key LGBTQ+ backlists including Paul Monette, May Sarton, David Wojnarowicz, Doris Grumbach, Ned Rorem, Jane Rule, Christopher Bram, Valerie Miner, Barbara Wilson, Paula Gunn Allen, Joseph Caldwell, and more.
The Free Press/Simon and Schuster
May, 1996 — Sep, 2002 (over 6 years)
- Acquired and edited popular psychology, health, and child development titles.
- Published numerous transformative books including work by James Garbarino, Jeanne Safer, Sandy Hotchkiss, James Stigler, and others.
- Cultivated a relationship with Martin Seligman that resulted in bringing him to the Free Press, and publishing Authentic Happiness, which spearheaded the positive psychology movement.
Marcus R.
Oct, 2023
Lisa G.
Apr, 2023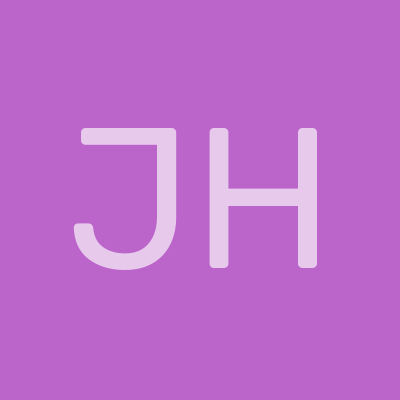 Jesse H.
Jan, 2023
Dipkar U.
Jan, 2023