Overview
It's a simple fact of the digital age that all authors and publishers need a great looking website to showcase their work and to connect with their audience.
That is where I can help. With over 20 years experience in the fields of Internet and mobile technologies, I have worked with companies such as the BBC and Sony, as well as a variety of other business clients.
Now I would like to take those years of experience and apply them toward building you an easy-to-navigate mobile and tablet-responsive author website that will showcase your work and provide you with a destination where your fans can find you online.
Here are just some of services that I can provide whether you need a new website or you've already got a site that just needs some fine-tuning:
Website Creation:
With my years of web design experience, I can provide you with a WordPress website designed to fit your needs whether that's a one-page, multi-page, or even an e-commerce site.
Website Optimization:
I'll give your WordPress website a tune-up, from top to bottom, to improve website performance. This includes things like investigating issues caused by themes, plugins, non-optimized images, poor web hosting, and more.
WordPress Upkeep:
Scheduled maintenance on various items, including theme and plugins updates, will be performed to ensure that your website is always running smoothly.
Go ahead and get in touch, so that we can discuss how I can make your life easier by taking care of the tech work associated with your author site, which will allow you to focus your valuable time elsewhere.
Services
Fiction
Action & Adventure
Fantasy
Historical Fiction
Mystery & Crime
Science Fiction
Thriller & Suspense
Young Adult
Certifications
Google Analytics Individual Qualification
John M.
May, 2023
Norman W. H.
May, 2023
Maria E.
May, 2023
Robert S.
Feb, 2023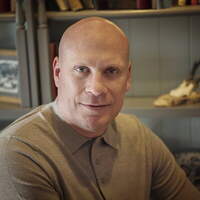 Adrian K.
Feb, 2023
Sign up to read more reviews
Create a free Reedsy account to connect with Matthew and thousands of other publishing professionals on Reedsy.