Overview

Hello, I work as an editor for Old Street Publishing, a small indie publisher based in the UK, although, obviously - since I'm here - I have flexible schedules and plenty of capacity to work on other projects. I'm also an author - I wrote a crime trilogy, a pair of comic novels and a non-fiction travelogue/history/anthropology book about my time in the South Pacific.

I started out, 25 years ago, as assistant in a literary agency, where I first began working with authors on their books. After a couple of years I left that world - temporarily - to pursue my other great love - working as a storyliner on the BBC tv drama 'EastEnders', then training new writers and developing drama series in Kenya and Cambodia.

I continued as an editor-for-hire, though, working on a series of tv-tie-in science titles and a prison memoir, leading writing workshops for various groups and delivering online creative writing tutoring. As I mentioned above, I kept on writing my own books, too, and I hit it off with the publisher of Books Three, Four and Five to the point that he gave me a job as an editor, which I've been doing since 2015. I love it.

How do I work? Well, it depends on you, what you have written and what you want doing with it. A typical operation would be - I read your book (ideally a whole book, or at least half, if it's fiction; minimum 3 chaps + outline if non-fiction) and write you a detailed appraisal, telling you what I liked, what I felt needed improving on, and how you could go about doing it. I can then do the same thing for a further draft, if you choose, or if it's now just in need of a trim or a polish, undertake a line edit and proofread.

I'm also happy to do Zoom or Skype consultations - once I've read your book. It's often easier to get my points across in a live conversation, and it often means we arrive at the answers together, rather than me just sending you a long list of questions. Writing doesn't have to be a solitary pursuit and sometimes collaboration just gives that vital extra burst of energy to nudge a writer over the hill and onto the homeward stretch.

I used to describe myself as an 'editorial fixer' (because I'll do everything, from helping you think of an ending that eludes you to sorting out the punctuation and making sure it really was possible to travel by train from Vienna to Naples in 1953 without a stop-over in Rome...) but fixing is not the best word. I see redrafting (and redrafting some more) as part of the process, not as trying to mend something that's gone wrong. Books take time.

I don't want to give you a list of all the things I don't/won't do. But the subjects and genres about which I know the least, and have the least experience of editing are children's/YA, sci-fi and fantasy (this includes magic, ghosts, vampires, werewolves, superpowers and anything supernatural, sorry!) and sport.

What else can I tell you? I was once (in fact, repeatedly, during a period of several weeks) mistaken for the Duke of Edinburgh, I am the only British scriptwriter to have had a film shown in North Korea and the CIA once funded me to write soap opera scripts from a shed in Tottenham.



Services
Non-Fiction
Biographies & Memoirs
History
Life Sciences
Fiction
Contemporary Fiction
Historical Fiction
Mystery & Crime
Work experience
I work closely with authors on successive drafts of their books, providing feedback and structural advice, copy-edits and proofreading, alongside writing jacket blurbs and press releases.
Recent titles include:
(publication date)
September 2022 - The Shortest History of the Crown by Stephen Bates (non-fiction)
April 2022 - Brilliant Isles by James Hawes (non-fiction)
November 2021 - Abject Quizzery (non-fiction/humour)
November 2021 - The Shortest History of Greece by James Heneage (non-fiction)
June 2021 - The Shortest History of England by James Hawes (non-fiction)
May 2021 - The Shortest History of War by Gwynne Dyer (non-fiction)
April 2021 - Excellent Essex by Gillian Darley (non-fiction)
January 2021 - Wedding Station by David Downing (fiction)
May 2020 - City of Ruins by S.E. Lister (fiction)
November 2019 - Never Proven by Bill Daly (fiction)
I provide authors with detailed appraisals, roadmaps for further drafts, copy-editing and proofreading.
Titles include:
- The Embers of Resistance: Kit Sergeant (2022 historical fiction)
- Tales From A Country Churchyard: Guy Singer (2022 non-fiction)
-Lily the Tiller: Deborah McKinlay (2022 fiction)
-The Highgate Murder: S.J. Andrews (2021 crime fiction)
- Leizar: David Gelernter (2021 historical fiction)
- Day of Days: Frank Napolitano (2021 fiction)
- Stephen, From The Inside Out: Susie Stead (2021 non-fiction, memoir)
-The Milan Contract: Stephen Franks (2020 crime fiction)
- Kristina: Peter Loughran (2020 historical fiction)
- The Spark of Resistance: Kit Sergeant (2020 historical fiction)
- A Gang of One: Gary Mulgrew (2012 Hodder & Stoughton, non-fiction, memoir)
- Bad Ideas: Robert Winston (2010 Transworld, non-fiction, popular science)
-Child Against All Odds: Robert Winston (2006 Transworld, non-fiction, popular science)
-The Story of God: Robert Winston. (2005 Transworld, non-fiction, popular science, BBC tie-in)
2016: Creator/story consultant: 'King Selfie'. Khmer Mekong Films. Action comedy.
2014: Co-creator and scriptwriter: 'The Jade Elephant', Khmer Mekong Films, MediaCorp, CTN. 5-part tv action drama.
2014: Co-creator: 'Smart Girls', Khmer Mekong Films, CTN. 24-part tv comedy action series.
2010-11: Co-creator and scriptwriter: 'Air Waves', Khmer Mekong Films. 52-part tv drama series funded by U.S. government.
2008: Co-creator and Scriptwriter: 'Palace of Dreams', BBC World Service Trust. Feature-length romantic comedy drama.
2007: Co-creator and Scriptwriter: 'Heart Talk', Khmer Mekong Films. Feature-length thriller released Sept 2009.
2003-5: Drama Consultant: BBC World Service Trust, Phnom Penh, Cambodia. Storylined 60-part tv drama; trained team of local script-writers; edited scripts.
2001-3: Scriptwriter: 'Hearts of Gold', BBC One. 2-part tv drama adaptation (broadcast on BBC One Jul 2003).
2000: Storyliner/Trainer: 'Heart & Soul', Nairobi, Kenya. Recruited and trained a team of African writers to create 6-part tv drama, funded by United Nations and British Council.
Don L.
Oct, 2023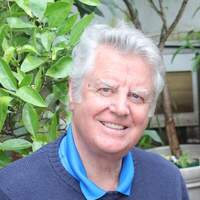 Roger M.
Aug, 2023
R. L. "Red" H.
Jun, 2023
Aubrey W.
Sep, 2022
George J.
Sep, 2022
Sign up to read more reviews
Create a free Reedsy account to connect with Matthew and thousands of other publishing professionals on Reedsy.