Overview
I am a freelance editor and writer with fourteen years' experience, both in and out of house, in journal and book publishing. Working across fiction, poetry and non-fiction, with an emphasis on literary writing, I am adept in structural and line editing, proofreading; my copy-editing skills are second to none.
I am editor at Offord Road Books, a small, boutique list publishing new and exciting work in poetry by, among others, A. K. Blakemore, Ella Frears, Will Burns, Seán Hewitt and Rebecca Perry. Our beautiful books have been chosen as Recommendations by the Poetry Book Society, have been shortlisted for the Michael Marks Award, and won the Ledbury Forte Prize (we celebrated with a reading in Paris, days before Notre-Dame burned...). I was previously (until 2021) the lead editor at Poetry London, a long-running international journal publishing established names alongside new and emerging voices, and I am a founding editor of multilingual, multinational arts zine La Errante. From late 2021 I have also been poetry editor for CHEERIO Publications, a production company and publishing house in association with the Estate of Francis Bacon.
Before going freelance in 2016 I worked as an editor at Faber & Faber, helping bring landmark titles to publication from both front- and backlist, by a dazzling roster that included T. S. Eliot, Seamus Heaney, Stevie Smith, Ted Hughes, Simon Armitage, Paul Muldoon and Sylvia Plath, as well as the Faber New Poets. I worked on prose books including Echo's Bones, a previously unpublished short story by Samuel Beckett, and essential volumes of The Letters of T. S. Eliot and The Poems of T. S. Eliot. On the non-fiction side, I worked on the Guardian–Faber list on titles including Patrick Kingsley's The New Odyssey, Gary Younge's Another Day in the Death of America, and popular science books by Dean Burnett. More recently, I worked at Unbound as an editor, for a year's worth of maternity cover, working on a wide range of book including a collection of essays by British hijabis, a co-written comic novel, a new version of the Morte D'Arthur, and many more.
In my freelance life I work for a number of publishers and arts organisations, including the Arvon Foundation, Bloomsbury, Canongate, the T. S. Eliot Estate, Faber, Granta, Oneworld, Pan Macmillan, 4th Estate, Persephone Books, The Poetry Review and many more. I have offered manuscript assessment services and mentorship to writers hoping to brush up their book pre-submission, via both The Literary Consultancy, the Rebecca Swift Foundation and Faber Academy.
I work closely with authors, both in prose and in poetry, to make sure their manuscript is as pin-sharp as it possibly can be, its images bright and clear, its dialogue fluid and convincing, its narrative arc strong and compelling. I'm a writer myself, and I know the value of intensive, rigorous editorial feedback to a work-in-progress, and the je ne sais quoi (except often we do know what) it takes to bring that last polish to a promising draft.
Whether you're just getting going and need to check the bare bones of a piece, you've reached a first draft and need to put it through its paces, or else you're ready to start sending out to agents and publishers, I will ensure that your work sings.
Above all, I love this work – always have – and am committed to books, to publishers, and to the wonderful authors I am excited to work with here.
You needn't necessarily take my word for it! Here is a jubilant parade of satisfied customers, both publishers and authors.
_______________________________________
'Martha has completed proofreading and editorial work for us many times and has been a total pleasure to work with every time. Her work is always at the highest possible standard and her turnaround times are remarkable; she is always calm and flexible in her approach to work and very generous with her time, working hard to accommodate our tight timeframes into her busy schedule. It's no exaggeration to say that Martha has been an integral part of every clinic publication over the last few years and a large portion of any end-product finesse they have is down to her efforts.'
Andrew Parkes, clinic
'Martha handled a complex academic text with all the qualities one would wish for in an editor – meticulousness, sharp eye, expert grammatical knowledge, diligence and speed. I highly recommend her services and intend to work with her in the future.'
Isabel Brittain, Hikari Press
'Martha has been a reliable and meticulous proofreader for Persephone Books on several occasions: I would recommend her work, and her calm demeanour, wholeheartedly.'
Nicola Beauman, Persephone Books
'The work Martha did for us at very short notice on our Adel Abdessemed publication was turned around perfectly and with the greatest grace and elegance. She is top of our list!'
Hannah Barry, Bold Tendencies/Hannah Barry Gallery
'Martha's editorial skills are notably attentive, her suggestions work to enhance the quality of the writing, rather than impose on it. Her mastery of Spanish is of equal value when it involves works of translation, nuance and etymological leniency. An incredibly dexterous editor, with an acute and necessary eye for detail.'
Anthony Anaxagorou, Out-Spoken Press
'Martha's editorial work on Arvon's 50th anniversary anthology was outstanding – she shaped a large amount of content in an intelligent and compelling way, and the final result was professional, attractive and of great value to Arvon in helping us tell our story.'
George Palmer, Arvon
'Martha recently did an assessment of some of my work and I was really impressed with the level of her insight into all aspects of my writing practice. She not only showed me how to make the manuscript more attractive to an editor, but also encouraged me to better identify the things I was really trying to say. This clear-eyed approach has helped enormously as a way of seeing my body of writing as a whole. Martha has a rigorous focus and excellent grasp of structure – this comes with a light touch and instinctive understanding of the idiosyncracies of style. I'm excited by the prospect of working with her again.'
Tim Bradford
'Martha's editing of my writing was like the addition of salt to a meal by a gifted chef – light of touch, but absolutely essential to buttress the more salient flavours, and entice out those I had not even realised were there.'
Adham Smart
'Martha's editing was incredibly useful to me. Although I was nervous to send her relatively recent work, she treated my writing both surgically and with a feel for my sensibilities as a writer. She has clarified a lot of doubts I had about specific poems while teaching me (by her example) new approaches to editing a poem. I feel fortunate to have had her input into my work.'
Matt Bryden
'Martha is an exemplary poetry editor; thorough and competent in her understanding of grammar, syntax, tone and phrasing, yet still radically attuned to the resonances and diction of the best contemporary and emergent poetry.'
Mark Wilson
Services
Non-Fiction
Biographies & Memoirs
Nature
Sex & Relationships
Writing & Publishing
Fiction
Contemporary Fiction
Literary Fiction
Poetry
Short Story
Languages
English (UK)
English (US)
Work experience
Boutique publishing list, founded in 2014. Our books have won the Ledbury Forte Prize, been shortlisted for the Forward Prize, the T.S. Eliot Prize, the Laurel Prize and the Michael Marks Award, and been named Recommendations by the Poetry Book Society. Authors include A. K. Blakemore, Will Burns, Helen Charman, Ella Frears, Melissa Lee-Houghton and Seán Hewitt.
Mar, 2020 — May, 2021 (about 1 year)
Maternity cover role working on a diverse list of books
Mar, 2019 — Jan, 2021 (almost 2 years)
I was the executive editor of this long-running international magazine. Published three times a year in February, May and September, each issue contains new poetry, incisive reviews and features, with established names rubbing shoulders with new voices.
Jan, 2012 — Jun, 2016 (over 4 years)
Worked across poetry and non-fiction titles at this prestigious literary publishing house. I edited and project managed two rounds of the Faber New Poets scheme, and worked with some of the most exciting writers currently producing poetry in this country.
Dave B.
Oct, 2023
Yassmin A.
Aug, 2023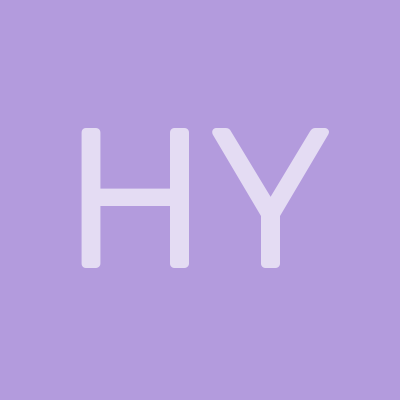 Hana Y.
Aug, 2023
Kamaljit N.
Aug, 2023
Kirsty O.
Jul, 2023
Sign up to read more reviews
Create a free Reedsy account to connect with Martha and thousands of other publishing professionals on Reedsy.