Overview
After three years in talent and literary representation, I've been working on the editorial side of the business since October 2020. I specialize in detailed, thorough reader's reports and editorial assessment, editorial letters, and line editing. While on the agency side, I worked primarily on nonfiction, with an emphasis on memoir. I have extensive experience in crafting query letters and editing with the goal of going on submission.

Since coming to Henry Holt / Andy Cohen Books, I've had the opportunity to focus on contemporary, commercial adult fiction and narrative nonfiction, with a pop culture bent. I assist on novels that tend to feature characters coming of age, complicated, dark female protagonists, and dysfunctional, yet comical, families.

I love getting into the meat of a manuscript, developing characters, solidifying plot points, and grounding a story in truth. I studied drama in school, so I have particular affinity and appreciation for bold characters and snappy, sharp dialogue. I'm a quick and eager reader, and would be thrilled to help you get your manuscript or proposal into the best shape it can be!

Services
Non-Fiction
Biographies & Memoirs
Entertainment
Fiction
Coming of Age
Contemporary Fiction
Plays & Screenplays
Psychological Thriller
Certifications
BFA in Drama from UNC School of the Arts
Work experience
Henry Holt / Andy Cohen Books
Jan, 2021 — Present
Currently an assistant editor at Henry Holt / Andy Cohen Books, acquiring contemporary fiction and nonfiction in the pop culture space. I also support our publisher, and a senior editor.
Prior to my promotion, I read and reviewed manuscripts and proposals for a senior and an executive editor; worked with authors on a daily basis to guide them through the editorial and production process; tracked changes between drafts with close reading and line editing
I've been doing freelance editorial work since the end of 2020 for a small agency, which has comprised mostly of reader's reports with the intent to recommend work for representation, editorial letters when needed, and drafting up query letters. The novels I've assessed have run the gamut, from speculative fiction, to fantasy, to epic family sagas.
Jun, 2019 — Oct, 2020 (over 1 year)
Supported Simon Green; successfully pitched book ideas that netted the agency 33.7K in commission (225K worth of deals); worked collaboratively with A3's talent, digital, theatrical, TV, and film lit departments to create book opportunities for clients; edited proposals; helped build editorial submission lists.
Innovative Artists Agency
Jan, 2018 — Jun, 2019 (over 1 year)
Read scripts and tracked projects in theater, film, and TV; managed two agents' schedules; worked with casting offices, production offices, managers, and the Los Angeles branch on a daily basis; created and updated deal memos/handled contracts.
Joy B.
Feb, 2023
Joy B.
Dec, 2022
Sajjad K.
Sep, 2022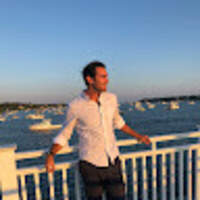 Lawrence M.
Jul, 2022
Noah C.
Jun, 2022