Overview
I've been working with books for seven years, and I've loved them my whole life. My experience within the book industry includes working with the book buyer for a major international retailer, as an in-house editor at an independent publishing company and as a bookseller at my local indie bookshop. I have worked with many of the major publishing houses on everything from sports autobiographies to historical fiction; from cookbooks to tarot card reading guides - I just love the satisfaction of taking any project and giving it my all to make it the best it can be.
Between attaining my master's degree in publishing and my experience across the market, I have gained insight not only into genre and reader expectations, but into all aspects of communicating using this delightfully flawed medium we call the English language. My bachelor's degree in drama developed my structural expertise.
As a freelancer, I offer proofreading, editing, manuscript appraisal and writing advice/coaching. I can proofread your finished work ready for publication, write a structural report to help you with that final draft, or everything in between! As an experienced project editor, I can take any project at any stage and get it to where it needs to go next. My style, or philosophy if you like, is very much client-led. I will always provide information up front and am happy to make myself available to answer any questions and provide explanations. I can be flexible with your needs and view my role as providing guidance and advice rather than strictly dictatorial - your work is your work, and I'm here to contribute my expertise to assist you. You can expect an avalanche of advice of course, and my proofreading will always be exact and comprehensive.
Services
Fiction
Contemporary Fiction
Fantasy
Historical Fiction
LGBTQ Fiction
Literary Fiction
Romance
Science Fiction
Languages
English (AUS)
English (UK)
English (US)
Work experience
In the past few years I have worked with publishers as a proofreader and copyeditor, as well as done a number of manuscript assessments for independent authors and authors intending to seek traditional publication.
Nov, 2018 — Apr, 2020 (over 1 year)
Working for an international company gave me access to the bookselling industry, where I gained valuable insight into the book market that can use to advise on genre, marketability and markers of success. I also got a lot of free books to expand my literary knowledge!
Feb, 2018 — Nov, 2018 (9 months)
At New Holland I was solely responsible for taking each project from raw manuscript to finished book, liaising with authors through large structural changes, nitty gritty copy/line edits and a final proofread polish to ensure a perfect text. I worked closely with designers and publicists and stuck to rapid turnarounds to keep production on schedule. Some of the genres I took on were cookbooks, guidebooks, educational books, memoir/autobiography, self-help and humour.
Hachette and Curtis Brown
Sep, 2017 — Dec, 2017 (3 months)
During my studies I interned as an editorial assistant at big five publisher Hachette, and as general assistant at literary agency Curtis Brown.
Abigail M.
Nov, 2023
Josh J.
Nov, 2023
Ali M.
Nov, 2023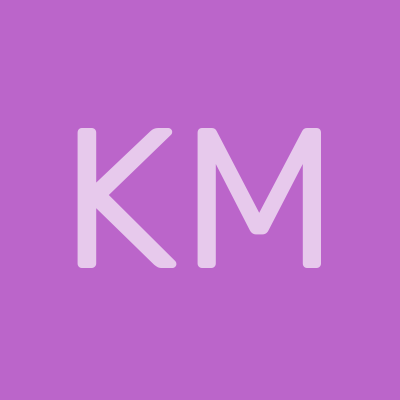 Karin M.
Jun, 2023
craig K.
Apr, 2023