Overview
I am a freelance editor, writer, publisher and yoga teacher, having spent 27 years in the publishing industry, primarily in the children's books trade as a publishing director. As a freelance consultant I have advised major publishing houses and brands on publishing strategy, brand management, digital publishing and licensing.
During my career I have been lucky enough to publish: His Dark Materials; The Hunger Games; Horrible Histories; Stick Man (and other Julia Donaldson picture books); Jonny Duddle; Roddy Doyle; the Tom Gates' series; The Beano, Disney; Captain Underpants and Klutz. More recently I led the revitalisation of Templar Publishing for their its 40th anniversary, worked with Beano on their fiction strategy and with Little People, BIG DREAMS on their brand licensing strategy.
Across my 27-year career, myself and my teams have won or been shortlisted for over 25 prestigious awards including: the British Book Award for Publisher of the Year, the Carnegie and Greenaway Medals, the Waterstones Prize, the Costa Book Award, the Blue Peter Book Awards, the Stanford Travel Writing Awards, the Klaus Flugge Prize, the Royal Society Science Prize and the Roald Dahl Funny/Lollies Prize.
I pride myself on having an honest and detailed approach to authors' work as I find it has served me well over the 27 years I've been in the industry. You can expect my work to deliver an honest opinion on the commercial and creative strengths of your work, clear and concise ideas on how to improve it, and sound editorial notes on how to carry your text through to a publishable/queryable state. I can also help you with self-publishing your work, as I published my own books in 2021.
I believe in a collaborative approach to all my work – the relationship between editor and author should be symbiotic as we work together towards the end goal of achieving a great book.
Services
Non-Fiction
Biographies & Memoirs
Children's Non-Fiction
Health & Wellbeing
Writing & Publishing
Fiction
Comics & Graphic Novels
Historical Fiction
Middle Grade Fantasy
Young Adult Fantasy
Awards
English Association Award 2019 - I Say Ooh You Say Ahh by John Kane; Rhythm of the Rain by Grahame Baker Smith
Edward Stanford Travel Writing Award 2018 - Great Adventurers by Alastair Humphreys
Klaus Flugge Illustration Prize 2019 (highly commended) – The Real Boat by Victoria Semykina
British Book Awards Children's Publisher of the Year 2013 (Scholastic UK)
Blue Peter Book Award 2013 - Horrible Science House of Horrors by Nick Arnold; Tom Gates: Genius Ideas (Mostly) by Liz Pichon
Waterstones Children's Book Prize 2012: The Brilliant World of Tom Gates by Liz Pichon
Costa Children's Book Award 2012: Blood Red Road by Moira Young
Bookseller Rising Star 2012
Royal Society Prize 2019: Planetarium by Raman Prinja and Chris Wormell
Work experience
After spending 27 years in the trade publishing industry I am now a freelance writer, editor, agent and publisher, offering consultancy, copywriting, agency and editorial services to publishers, brands and authors.
I have worked at director level across both children's and adult imprints, with expertise in fiction, illustrated/narrative non-fiction and picture books. I have a strong track record in publishing strategy, brand management, digital publishing and licensing.
My publishing portfolio in the children's industry includes The Hunger Games, Horrible Histories, Horrible Science, Tom Gates series, His Dark Materials, Klutz, Captain Underpants, Disney, Beano and Julia Donaldson picture books. Most recently, I worked on the brand strategies for Beano and Little People, BIG DREAMS™.
Nov, 2015 — Mar, 2019 (over 3 years)
I led a team of editors, designers and a paper engineer for the Templar Books and Big Picture Press imprints, producing around 80 titles per year in picture books, non fiction, classics, fiction, pre-school and gift.
Best known for its groundbreaking Ology series, Amazing Baby books and award-winning picture books, Templar is a design- and illustration-led imprint that prides itself on innovation. Paper-engineering is at the heart of Templar's DNA as well as finding new ways to deliver stories and information to young readers.
Formed in 2013, Big Picture Press is best known for the Mizielinskis' MAPS and Katie Scott's Animalium. It is a carefully curated 'boutique' imprint, which is focused on visually inspiring non fiction for readers of all ages. See less
Apr, 2013 — Mar, 2015 (almost 2 years)
I headed up editorial for all the Carlton adult imprints: Carlton Books, Goodman, Goodman Fiell, Andre Deutsch and Prion. As official London Olympics 2012 publishers, and shortlisted for Independent Publisher of the Year at the 2013 Bookseller Industry Awards, Carlton leads the market in branded and licensed non-fiction publishing.
My portfolio included official FIFA World Cup and Tour De France publishing in 2014, along with a four-year Imperial War Museum military-history programme to coincide with the centenary of World War One. Recent and brand partnerships included MENSA, Liberty of London, the ABBA museum, the Design Museum and Rugby World Cup.
Mar, 2010 — Apr, 2013 (about 3 years)
I was head of editorial, digital and licensing at Scholastic Children's Books UK, named Children's Publisher of the Year 2013 by The Bookseller. I was responsible for the entire list, comprising fiction, non fiction, picture books and novelty, including the imprints Alison Green Books and Marion Lloyd Books. I also initiated the digital and audio programme for SCB, and managed the licensing of key brands and properties.

Highlights of the publishing included The Hunger Games, Horrible Histories, His Dark Materials, Julia Donaldson/Axel Scheffler picture books such as Stick Man, Klutz, The Brilliant World of Tom Gates and Captain Underpants. Headline acquisitions included books from Henry Winkler, Dr Christian Jessen and CBeebies' Cerrie Burnell, and new publishing partnerships with the RSPCA and Transport for London.

Company successes during my tenure include Children's Publisher of the Year in 2013; the Waterstones Prize, Roald Dahl Funny Prize, and Red House Children's Book Awards for The Brilliant World of Tom Gates; two Blue Peter Book Award winners: for Tom Gates: Genius Ideas (mostly) and Horrible Science: House of Horrors; winner of the Costa Children's Book Award 2012 for Blood Red Road by Moira Young; shortlistings for A Greyhound of a Girl by Roddy Doyle for the Carnegie Medal 2013, Goblins by Philip Reeve for the Roald Dahl Funny Prize 2012 and The Highway Rat by Julia Donaldson and Axel Scheffler for the British Book Awards 2011.
Jun, 2005 — Mar, 2010 (over 4 years)
I managed a team that commissioned a list of approximately 150 non fiction and media titles per year, including the bestselling Horrible Histories series. I directed the licensing of Horrible Histories following its 2003 tenth anniversary, including (ongoing) live stage shows, five BAFTA-winning BBC TV series', two major Imperial War Museum exhibitions and an extensive merchandise programme including toys, gift products and a monthly magazine. During this time I also worked closely with New Line Cinema and Scholastic companies worldwide to create and implement The Golden Compass movie tie-in programme, based on Philip Pullman's bestselling novel, Northern Lights.
Jan, 2001 — Jun, 2005 (over 4 years)
Managed a team of editors working on the bestselling list, which was dominated by the 'Horribles' publishing: Horrible Histories, Horrible Science, Horrible Geography, Horribly Famous, Murderous Maths and Foul Football.
Deborah Rose G.
Jun, 2023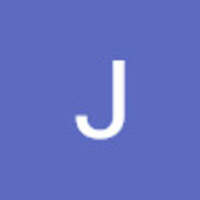 Joshua T.
May, 2023
Rachelle P.
May, 2023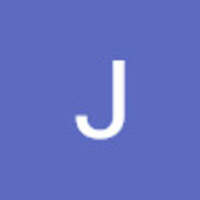 Joshua T.
Mar, 2023
Olivia P.
Feb, 2023