Overview
With more than a quarter century of experience, I have been involved in bookselling as it evolved from strictly bricks and mortar operations and into online and digital venues and have continually been at the forefront of applying digital solutions to publishing and book selling.

I have been President of the Canadian Booksellers Association, have sat on the Board of Directors for BookNet Canada and was part of the advisory committee for Sheridan College in their creation of their Honours Bachelor of Creative Writing & Publishing program.

I also spent six years as the Director of Self-Publishing and Author Relations at Kobo, where I created and launched their hugely successful Kobo Writing Life self-publishing platform and team.

I share, in a weekly podcast called Stark Reflections on Writing & Publishing, my reflections as a writer and industry professional where authors can find free inspiration and tips on the writing life.
Services
Fiction
Anthologies
Horror
Mystery & Crime
Romance
Thriller & Suspense
Urban Fantasy
Non-Fiction
New Age
Self-Help & Self-Improvement
Work experience
Stark Publishing was initiated in 2004 in order to self-publish my very first collection of story stories. I have since continued to use the imprint both for publishing as well as for offering insights, consulting, coaching and marketing advice for writers and publishers.
Work collaboratively with Director of Author Relations, Director of Marketing and CEO to establish and maintain win/win situations for authors and D2D business partners.
Oct, 2011 — Nov, 2017 (about 6 years)
The role was created in 2011 as a way to provide a solution for self-published writers and small publishers to get their work's into Kobo's global catalog.
I worked internally with a team of dedicated developers to drive the creation of Kobo Writing Life, which was launched at Book Expo America in 2012. Kobo Writing Life ( is a free, easy to use direct publishing platform that led the industry in terms of enhanced near-real-time dashboard analytics, internal promotional opportunities with an author-centric approach.
As the platform grew, I curated internal support for the indie author community and built a world-class team of Kobo Writing Life employees who now care for, support and promote a global community that stood at more than 70,000 authors from around the world near the end of 2017.
By the end of 2016, less than five years after it was launched, Kobo Writing Life established itself as the #1 single source of weekly global unit sales for Kobo and, in primarily English language territories, responsible for 1 in every 4 eBooks sold.
Titles Bookstore, McMaster University
Aug, 2006 — Oct, 2011 (about 5 years)
Accountable for the viable financial management and daily operation of all Book departments within the store including: Text, Trade, Custom Publishing and Health Sciences bookshop location. These departments are responsible for sourcing and reselling course materials, reference titles and general books to the McMaster Community.
Since November 2008, responsibility included managing the operations related to the Espresso Book Machine and the various businesses being built around having POD capabilities at the bookstore level, from publisher negotiations to custom book requests and archive retrieval.
Indigo Books & Music, Inc
May, 2004 — Aug, 2006 (over 2 years)
Support Indigo's Master Data team in their use of SAP R/3 system to import metadata from publishers. Manage the in house designed SQL database environments, HighJump Warehouse Management System and WebSphere Product Center
Nov, 1999 — May, 2004 (over 4 years)
Responsible for managing the teams responsible for importing data from various publisher and author sources to support the retail business (Chapters, Coles and Indigo) and the online website ( and in store kiosks.
Aug, 1997 — Nov, 1999 (over 2 years)
Responsible for managing staff and book inventory of a 6 million dollar per annum retail Chapters store in Ancaster, Ontario. Included ordering and stocking book inventory, managing special promotional author events and community relations.
Oct, 1994 — Aug, 1997 (almost 3 years)
Worked as a bookseller, assistant manager and manager of multiple bookstore locations that included Coles and Prospero The Book Company in Ottawa and Nepean, Ontario.
A lifelong storyteller and a writer of fiction and non-fiction since 1986.
First published short story in 1992.
First horror story published in 1993 - Honorable Mention in The Year's Best Fantasy & Horror
First book published in 2004 (self-published) - One Hand Screaming
First traditionally published book in 2006 - North of Infinity II (editor)
First novel published in 2014 (I, Death)
First non-fiction book published in 2012 (Haunted Hamilton)
Editorial experience (mostly in acquisition editing) since 1992.
Assistant editor of NORTHWORDS magazine (1992-1994)
Co-editor of NORTHERN FUSION magazine (1995-1999)
Editor of NORTH OF INFINITY II (Mosaic Press - 2006)
Editor & Publisher of CAMPUS CHILLS (October 2009)
Editor of TESSERACTS SIXTEEN (Edge Publishing - 2014)
Editor of FICTION RIVER: EDITOR'S CHOICE (WMG Publishing - 2017)
Editor of FICTION RIVER: FEEL THE FEAR (WMG Publishing - 2017)
Editor of FICTION RIVER: FEEL THE LOVE (WMG Publishing, Forthcoming - 2018)
Editor of FICTION RIVER: SUPERSTITIOUS (WMG Publishing, Forthcoming - 2019)
Projects
Sean Costello
For the past four years I have coached and worked with Sean Costello, overseeing and managing his digital publishing strategy, which includes new self-published titles and re-releases of back-list titles, enhancing his author brand, growing global sales, building his author newsletter list, and scheduling and running promotions related to his titles, including a perma-free reader acquisition title, and optimizing the metadata for his target reading audience.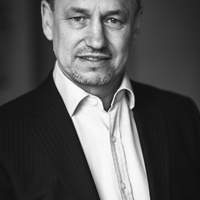 Wilson S.
Apr, 2022
Bonnie E.
Feb, 2022
Andrew M.
Apr, 2021
Blake S.
Jan, 2021
Chris W.
Dec, 2020