Overview
Hello! I'm Robin.
I started editing in 2016 as a nonfiction assistant editor for the North Texas Review. In 2019, I became a copyeditor and proofreader for Unsolicited Press. I have a BA in English with a concentration in creative writing and three editing certificates, including a copyediting certificate from UC San Diego Extension.
Now, I'm a freelance sci-fi and fantasy (SFF) editor of award-winning indie novels. I'm especially interested in stories that feature LGBTQIA+/queer and disabled characters. I'm also a member of four professional organizations, and I constantly attend webinars and conferences to stay current and informed.
I look forward to reading your story!
———————————————————————————————————————————————————
"Robin is a smart, insightful, and creative literary editor. I really can't thank her enough for her work on the manuscript of my latest novel. The text is clean, and the book moves smoothly in a form that I believe readers will find appealing. Robin helped clarify and intensify the emotional impact inherent in my story with editing that improved the way in which this emotional intensity is revealed. She got me out of my own way, in other words. So, I'm in her debt. Her careful and sophisticated editing has brought my little book to its highest level of quality and best form."
— Robert Crooke
———————————————————————————————————————————————————
"Robin is without a doubt one of the best editors I've had the pleasure of working with. She not only catches grammatical errors, but she also pays attention to story structure and readability. I know exactly how long a piece of work will take her as she always communicates her ETA and meets that ETA. She is efficient, quick, and helpful, and she is worth every penny!"
— Danielle Harward
———————————————————————————————————————————————————
"Robin edits in a way that preserves the author's vision and style, while enhancing the prose quality and clarity. I couldn't ask for somebody better!"
— Jesse Tamayo
Services
Fiction
Action & Adventure
Dystopian
Epic Fantasy
Gaming & LitRPG
Middle Grade Fantasy
Time Travel
Urban Fantasy
Young Adult Fantasy
Awards
Restoration: Shelf Media Group's 2022 Top Notable Indies
Seaside Magic: Won first place in YA Fantasy at The BookFest
Seaside Magic: The World of The Mirror: Won first place in YA Fantasy at The BookFest
Puffy Ball: Won second place in Children's Holidays at The BookFest
Certifications
In-Depth Editing Certificate
Poynter ACES Certificate in Editing
University of California San Diego Extension Copyediting Certificate
Member of ACES: The Society for Editing
Member of Association of Writers & Writing Programs (AWP)
Member of Editorial Freelancers Association (EFA)
Member of LGBTQ+ Editors Association
Work experience
o Provides manuscript evaluation, copyediting, and proofreading services
o Provides query packages
Apr, 2019 — Sep, 2022 (over 3 years)
o Had edited over 20 manuscripts independently while following house style
o Met deadlines 100% of the time
University of North Texas Press
Sep, 2018 — Dec, 2018 (3 months)
o Joined in on many press meetings, including book launches
o Worked one-on-one in the acquisitions, editorial, and marketing departments
Sep, 2016 — May, 2018 (over 1 year)
o Collaborated with readers and editors to select journal submissions
o Edited and wrote constructive feedback for over 50 submissions
o Promoted to the nonfiction editor after one year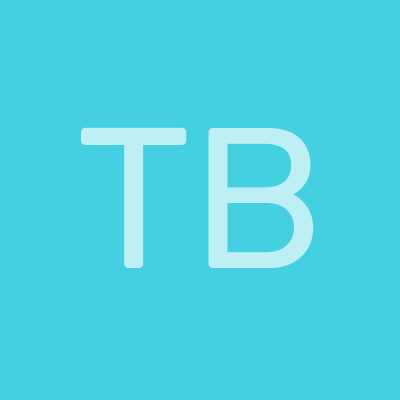 Tate B.
Nov, 2023
Hannah P.
Oct, 2023
Vianlix-Christine S.
Oct, 2023
Chris T.
Sep, 2023
Michael W.
Sep, 2023
Sign up to read more reviews
Create a free Reedsy account to connect with Robin and thousands of other publishing professionals on Reedsy.