Overview
Nine out of ten people dream of writing a book.
Only one in a thousand see that dream come true.
When was the last time you thought about your list, that handful of items you promised yourself you'd accomplish before it's too late?
On just about everyone's list is writing a book. Only most people never start. Fewer start but don't finish. An even smaller number get to the end, then put the manuscript in a drawer where it sits for decades. And finally, a tiny, tiny fraction write and publish their book for the world to read.
​
The absence of progress isn't for lack of trying or passion or skill or time or even understanding the mechanics of writing a book. Book stores are crammed with how-tos and advice from authors and guides for dummies.
What makes the book writing process so hard is doing it all by yourself.
I am a premium ghostwriter who specializes in Life Lessons books and leadership/personal development topics. I also have deep expertise writing for founders and thought leaders on diverse array of subjects. To me, stories are the most powerful force on earth. The stories we tell shape everything we do, everything we think, everything we love. What is the story and the hard-won wisdom of your life? Of your philosophy? Of your business?
It's all about spinning together the right words into Life Lessons books that inspire, educate, entertain, reveal, it all begins with trust. My clients have to trust me to open up, get vulnerable, and share their inner truths. They have to feel safe with me, knowing that no matter how much we joke around during our meetings (and we definitely will joke around), deep down I have one goal: to see the world through their eyes and communicate their message with warmth, integrity, and clarity.
After we've talked at length and I've come to understand you, I am going to use every tool at my disposal, all my research skills, my empathy, my humor, my love of a well-chosen quote, my experience with chapter organization and rhythm, and my intellect to convey your ideas.
Your book should have a central idea that is both simple and clear. It must be elegantly written, meaning the chapters flow in a pleasing way, with a clean structure and a conversational tone. Your book, ideally, offers the reader total clarity. What does that mean? It means there are no extra words or unnecessary jargon. Finally, your book should be stimulating. It evokes emotion and curiosity. It guides readers right to the heart of key moments of transformation.
I create paradigm-shifting Life Lessons books with industry mavens, visionaries, investors, artists, celebrities and family offices. To learn more about my process, please reach out.
I believe in stories. I believe in the power of a book to change minds and societies. I believe in ideas.
Tell me yours.
Services
Non-Fiction
Business & Management
Career Guides
Children's Non-Fiction
Health & Wellbeing
Inspirational
Psychology
Self-Help & Self-Improvement
Languages
English (AUS)
English (US)
Work experience
May, 2016 — Oct, 2018 (over 2 years)
I wrote and edited corporate blogs, web content and marketing scripts. I also did research to complete campaign briefs and generated content ideas for a variety of companies in the AV, healthcare, robotics, technology and manufacturing space.
I've published three novels with Paula Wiseman Books, an imprint of Simon & Schuster. The first, The Teashop Girls, was published in December of 2008; my most recent title, Littler Women: A Modern Retelling will be released in paperback in April, 2019.
I ghostwrite paradigm-shifting personal development and business books and ebooks/booklets for founders, life coaches, executives, financial advisors, wealth managers, creative entrepreneurs, artists, associations, celebrities, keynote speakers, and startups.
After many years of creating a wide range of content for, MarketScale,,, SkilledUp, and Leading Response, I now focus exclusively on writing long-form works with thought leaders and experts. I specialize in completing projects quickly and showing up with intention and curiosity. I am extremely responsive, positive, thoughtful, easy to work with, creative and friendly.
To begin our writing journey together, I enjoy working with busy individuals to design an intentional table of contents. From there, I interview my subjects via phone over video chat (in a process many consider to be fun and cathartic) and create the content. The end result is the book or ebook you've always imagined, shaped over the course of mere weeks or months, written in your own unique voice.
If you've been looking for a gifted and experienced ghostwriter, get in touch and let's talk about your goals.
Nov, 2001 — Jul, 2017 (over 15 years)
As a freelance writer and editor for, I pitched and completed dozens of articles for Happen Magazine and wrote profiles as part of the ProfilePro service. I also ghostwrote several pieces for a celebrity partner that appeared on.
As a freelance writer, I've pitched, researched and written many pieces for companies and online publications including VentureBeat, SkilledUp, Pipedrive and Match Group.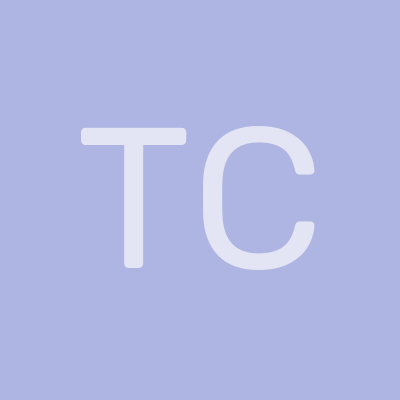 Travis C.
Jun, 2021