Overview
*Please note I am generally booked two months in advance for development work*
Do you need an expert editor who knows what the major publishers are looking for?
Do you want someone who can give your book that sparkle that will make it stand out from the rest?

Or do you need help getting a project off the ground, or need to build your writing confidence so you can finish it?
I am here to help you.
I have worked for over 15 years in trade publishing, mostly recently at Viking, Penguin, where I set up and ran a list of bestselling and award-winning books, and won Editor of the Year at the British Book Awards. My experience ranges from blockbuster crime bestsellers, to literary award-winners, to independently published essay collections. I also co-founded the writing mentoring scheme WriteNow and the monthly book event Feminist Book Society, and believe in doing everything I can to make publishing as inclusive as possible. Now working from home in Bristol, I focus on what I love: meeting and working with new authors to realise their book's potential, whether that's giving editorial notes, line editing or meeting online to coach them through the process of writing and being published. I am a writer too, which gives me insight to the particular challenges - and the joys - you experience. I want to help you make your writing dreams come true.
My fees are from £50-£100 per hour dependent on the service, but I am open to negotiation for special projects and those on low incomes.

Please say hello, tell me about your project and ask for a quote. I look forward to meeting you.
***

This is what some of my published authors have said about working with me:
'Katy is an amazing editor because she is an amazing person. She is super caring, hard-working and has a brilliant sense of humour; it's such a joy to work with her. As a debut author, Katy has made the publishing process a lot less scary...I really admire her transparency and honesty, as well as her buckets of enthusiasm...Katy is everything I wanted in an editor and more.' LIZZIE DAMILOLA BLACKBURN
'Katy is a brilliant editor - smart, insightful, communicative and clever'. JULIET MUSHENS, literary agent
'Katy is without a doubt, one of the shrewdest, trustworthy and most engaging editors I've ever encountered. She secures the deepest trust of her authors...She champions writers and stories that would have been overlooked by less dedicated editors.' ROSIE BEAUMONT-THOMAS, former Women's Prize Manager
Services
Fiction
Contemporary Fiction
Cultural & Ethnic
Historical Fiction
Literary Fiction
Mystery & Crime
Short Story
Certifications
BA English and Publishing (Hons)
Work experience
May, 2015 — Feb, 2022 (almost 7 years)
- Co-managed the Viking Fiction Editorial team.
- Led an award-winning team to publish multiple bestselling, highly acclaimed books including Richard Osman's crime classic The Thursday Murder Club.
- Acquired and curated a boutique list of highly profitable commercial fiction, from acclaimed literary fiction like Tana French's The Wych Elm and Costa award-winning The Confessions of Frannie Langton by Sara Collins, to bestsellers like Josie Silver's New York Times bestseller One Day in December and Jane Corry's Sunday Times Top Ten bestseller I Made a Mistake.
- Co-founded industry-leading diverse writers' mentorship scheme, WriteNow.
- Launched the commercial fiction team, a small team of publishing professionals dedicated to this area.
May, 2014 — May, 2015 (about 1 year)
Publishing a list of commercial fiction titles in physical and ebook editions
Jan, 2011 — May, 2014 (over 3 years)
Net-a-Porter, Oxford University Press and Wiley Blackwell
Apr, 2008 — Jan, 2011 (almost 3 years)
Marissa M.
Mar, 2023
Ann Marie O.
Dec, 2022
R. P. O.
Dec, 2022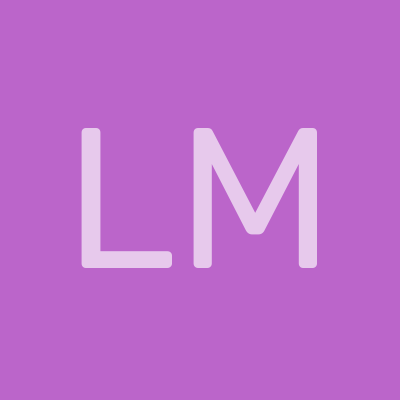 Laura M.
Oct, 2022