Overview
I'm an award-winning marketer, with experience within Penguin Random House, Harper Collins, Hachette and Bonnier Books. Now I am taking my 14+ years of experience to help authors find their readers and sell their book.
I work with authors in a number of ways:
1) I can create your marketing plan for you. I will look at your audience and competition, your Amazon page (or your blurb / bio in a word document if your page isn't live yet), recommend keywords and categories, dive into ways you can grow your online platform, discuss pricing and advertising, and lots more. You will come away with a clear plan to take away, as when as a to-do list telling you what to do and when
2) If you have an existing platform, but don't feel it is working well, I can run a Author Platform Accelerator audit, reviewing your existing website, social media channels and Amazon book page. You will come away with a sense of what you need to improve (and why), what you are doing well that you can expand on, and a clear plan of action for what to focus on next. Following delivery on this audit, I will then send you tailored tasks and accountability check-ins every week for 4 weeks, to help you make progress and build momentum.
I work with authors around the world, and work with authors in all genres. If there is something you'd need help with which doesn't fit into the criteria above, get in touch - I would love to help.
Please note that I work with authors who are either already published, or who have their publishing date ready to go. I am not a publishing consultant, so will not be able to advise on the best route to getting your book ready
for sale.
Services
Fiction
Mystery & Crime
Psychological Thriller
Romance
Women's Fiction
Non-Fiction
Parenting & Families
Self-Help & Self-Improvement
Awards
Book Marketing Society Guerilla Marketing winner - Q2 2020 for Peter May: Lockdown
Book Marketing Society Best Shoestring Campaign - Online Romance Festival
Futurebook 2014 - Highly Commended Best Use of Digital in a Marketing Campaign - Online Romance Festival
Work experience
As a freelance marketing consultant, I work with authors and publishers to create stand-out marketing plans that deliver results. Since going freelance, as well as working with many individual authors, I have also worked on campaigns / projects for:
- Little, Brown
- Quercus
- Orion
- Headline
- HarperCollins
- Ebury Publishing
- Profile Books
- Verve Books
- Bonnier Books
And many more.
Feb, 2018 — Mar, 2019 (about 1 year)
At Quercus, I planned and executed multiple campaigns per month for bestselling authors like Peter May and Elly Griffiths as well as debut authors, non-fiction titles, translated fiction and more. I also worked across their social media channels and acted as the email and CRM manager.
Mar, 2012 — Feb, 2018 (almost 6 years)
Marketing a wide range of fiction titles, from bestsellers like Cecelia Ahern and Charles Cumming to launching the HarperImpulse romance list and working across the HarperVoyager fantasy list. Responsible for social media and email planning for HarperImpulse and HarperVoyager and wrote social media plans for authors.
Ebury Publishing, Penguin Random House
May, 2007 — Mar, 2012 (almost 5 years)
Responsible for ensuring that our major marketing campaigns feature a digital element whenever possible. This includes online advertising, social media marketing, digital asset creation and mobile marketing. Brand manager for Doctor Who, the Great British Bake Off and Gina Ford, as well as working on marketing campaigns across the list.
Projects
The Toolkit for Modern Life
I worked with Emma Hepburn (@thepsychologymum) on the marketing for her first book, The Toolkit for Modern Life. We worked on a robust social media plan for her Instagram channel, created really brilliant freebies for her audience, which promoted the book, developed some branded gifs for Instagram stories, and did a huge influencer mail out.
Sarah Knight - Calm the F**k Down
Planned and executed a social media plan around publication, and organised an influencer event when Sarah visited the UK. Coordinated a partnership with Blow Ltd, who came to give people mini manicures and back/hand massages, and Nails Inc provided free nail polish for the goody bags. We also set out a flatlay table so that instagrammers had a good backdrop to share the book against. Worked with Stylist (who also came to the event) to run a book plus 'Calm the F Down' tote bag giveaway through Emerald Street and the Stylist competitions mailing list. Activity from the influencer evening had the potential to reach over 250,000 people. Resulted in the highest sales of one of her books to date.
The Stranger Diaries - Elly Griffiths
The first standalone novel from Elly Griffiths. Created a social media and newsletter plan to engage her readers and crime readers generally. Very targeted outdoor and proof giveaway campaign to reach taste makers at the Theakston's Harrogate Crime Festival. Ran targeted Facebook and Amazon advertising to drive sales. Sunday Times bestseller, with over 10k copies sold to date. The campaign helped raise her profile amongst retailers, reviewers and other authors in this area.
HarperImpulse
I worked on the launch of the HarperImpulse digital romance list, creating branding, recruiting bloggers, starting our social media accounts. Imprint launch was deemed a huge success, and won the Romantic Novelists Association Imprint of the Year award in its launch year. I also worked on the first ever digital romance festival as a way to build the brand and our relationship with authors/readers. Involving tens of authors, the hashtag was used thousands of times during the course of the festival, which was later highly commended for a Futurebook Innovation Award and won the Book Marketing Society Best Shoestring Campaign.
A Basket by the Door - Sophie Hansen
I created a social media plan for Sophie to showcase her beautiful cookery book. I suggested changes to her website to make the book more prominent, and suggested ways to make the book feel approachable to as many people as possible.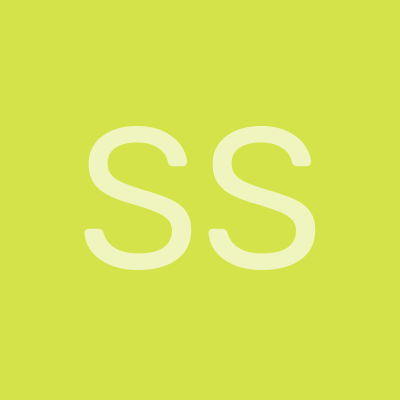 Sala S.
Aug, 2023
wendy M.
Aug, 2023
Joseph R.
Jun, 2023
Madison M.
Mar, 2023
Adriana G.
Dec, 2022
Sign up to read more reviews
Create a free Reedsy account to connect with Katie and thousands of other publishing professionals on Reedsy.