Overview
Over 20 years experience in editing/project managing/proofreading a wide range of fiction and non-fiction books including women's commercial fiction, cookery, sport, memoir, and self-help. I also offer freelance writing and hand modelling on request!

I enjoy working one on one with an author, taking them on a journey from draft to final manuscript, and often learn a lot myself in the process. Every day's a school day!





Services
Non-Fiction
Biographies & Memoirs
Cooking, Food, Wine, & Spirits
Health & Wellbeing
Parenting & Families
Self-Help & Self-Improvement
Awards
Unsung Hero of Publishing 2016
Certifications
SfEP Introduction to Proofreading
SfEP Introduction to Copywriting
SfEP Introduction to Editing
Work experience
I have over twenty years editorial and production experience. I first started working in publishing at Hodder Education and after five years, left to join trade indie publisher, The Friday Project. I subsequently moved to HarperCollins, Virgin (working in editorial and publicity on celebrity and commercial non-fiction), and most recently Anova (Pavilion), as Commissioning Editor for Good Housekeeping books. It was here that I managed cookery photoshoots and planned co-edition recipe books in association with the magazine. I was named an Unsung Hero of Publishing by White Fox Publishing agency in 2016.
I am Publishing Director at RedDoor Press, responsible for the editorial, production and print buying of each book from manuscript stage. I commission both fiction and non-fiction, working closely and collaboratively with authors. Whilst I commission editorial and design freelancers, I edit and proofread manuscripts where required. I also sell translation and audio rights and present at book launches and festivals. Non-fiction genres include Health and Fitness, MBS, Cookery, Humour, Travel, Adult and Autobiography – in both mono and full-colour formats. Since joining RedDoor, I have been able to pursue my passion for women's commercial fiction, domestic noir and popular drama, and to commission books I feel translate from page to screen.
Having spent years writing copy in-house, I now also take on freelance writing. I have written for various trade press and am looking to expand my portfolio.
Sep, 2009 — Jun, 2013 (over 3 years)
I was responsible for commissioning and managing all new books published in association with Good Housekeeping Magazine and Zest Magazine. This involved project management of multiple co-edition, illustrated books (cookery, health, fitness) and planning/managing photo shoots to create new photographic material. Tasks included identifying market trends, budget management, client management, picture research and creation of presentations for book fairs.
I worked closely with freelance editors, proofreaders and designers, in addition to photographers, home economists and food stylists. The job was very creative and I really enjoyed collaborating with both the magazine and photographic teams.
May, 2007 — Aug, 2007 (3 months)
I loved working at Virgin – tasks included proofreading manuscripts, picture research, project management of celebrity autobiography and non-fiction, writing press releases, generating ideas for serialisation, pitching to journalists and broadcast media, accompanying authors for media training and raising embargo confidentiality agreements.
Jan, 2007 — Apr, 2009 (about 2 years)
The Friday Project was the UK's first blog to book publishing company. I worked with a diverse range of bloggers and website owners to create books from their digital content. Clients included: Holy Moly, PopJustice, Nudo, TVCream, TheManOnTheMiddleFloor, BloodSweatandTea.
I commissioned new books and authors from the Internet, blogs & agents, raised author contracts, liaised with The Society of Authors, project managed titles and managed editorial/ design budgets, copy edited & proof read jackets, marketing copy and manuscripts, created copy for jackets, marketing copy and AI blurb, commissioned photographers for photo shoots (inc. jackets & internal artwork). On the publicity side I handled media requests, wrote press releases, managed launch events, and secured authors for interview (attending TV/ radio interview where required). I handled all the print and paper buying across the list.
I integrated the TFP system into HarperCollins when the company was bought in 2008.
Jan, 2001 — Jan, 2007 (about 6 years)
• Project development and list management; liaised with authors & contributors
• Prepared final manuscript and illustrations for production, sized & cropped artwork, prepared rough line drawings for artist and halftones for wet proofing
• Commissioned copy editors, proof readers and indexers
• Briefed jacket and text design; marked up material; briefed picture research
• Wrote jacket blurbs and marketing copy for Title Database
As Editorial Manager I managed a team of 5 editors and was the main liaison between editorial, production and design.
Charles P.
Oct, 2022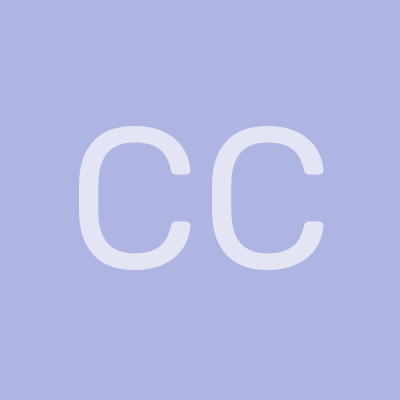 Callie C.
Jun, 2022