Overview
I help authors write books that change lives. I'm a book collaborator, book coach, developmental/substantive editor, and copyeditor. I specialize in nonfiction: self-help, mind-body-spirit health, how-to, advice, endurance sports, fitness, psychology, health & wellness, and relationships. I have more than fifteen years of experience and have edited 125+ books published by trade publishers, including NYT bestsellers.

I offer the same copyediting process that the trade publishers use. I review your entire manuscript, correcting spelling, grammar, syntax, word usage, hyphenation, capitalization, and punctuation according to The Chicago Manual of Style. I also fact-check proper nouns and point out inconsistencies and repetition. I create a style sheet that lists the conventions specific to your manuscript.

Developmental/substantive editing is a collaborative process and takes a thirty-thousand-foot view of your manuscript. While you can think of the copyeditor as the janitor, who straightens the furniture, polishes the mirrors, and waxes the floor, the developmental editor looks at the foundation, siding, insulation, and wiring, and makes sure everything will operate as intended: the sinks have plumbing, all of the rooms have doors, and there are stairs to the second floor. During a developmental edit, I often help authors answer big-picture questions, such as: What is the reader's ultimate outcome or takeaway from this book? What's the best process/structure to get the reader to that outcome? Is the content clear, compelling, and presented in a way that will help the reader achieve the outcome? Are the tone and content appropriate for the intended audience? What is missing? What is not necessary? How can you use sidebars, text boxes, appendices, and other features to improve the organization and flow? What needs permission and/or cited with a reference? Developmental editing usually includes at least two back-and-forth rounds with the author where I supply in-depth (long-winded) comments in the manuscript with ideas, tips, and suggestions.

If you're not sure what you need, whether your manuscript/proposal is ready for pitching, or of the "condition" of your manuscript, a manuscript evaluation can be a (relatively) quicker (and cheaper) option. In this case, I'll often review the first fifty pages and write a two- to three-page editorial letter that summarizes my findings and suggestions.

For the past few decades, I have been immersed in personal development and natural healing--personally as well as professionally--including acquiring a yoga teaching certificate, a natural foods chef certificate, and a BS and MS in holistic nutrition, along with my BA in journalism. I am a long-time meditator, Ashtanga yogi, fitness enthusiast, avid mountain biker, whitewater kayaker, and dog rescuer. I absolutely love editing, seeing the manuscripts I work on turn into books, and collaborating with mind-body-spirit thought leaders.



Services
Non-Fiction
Health & Wellbeing
Inspirational
New Age
Psychology
Religion & Spirituality
Self-Help & Self-Improvement
Sex & Relationships
Sports & Outdoors
Certifications
Author Accelerator Nonfiction Book Coach
ACES Advanced Editing Certificate
Certified Yoga Teacher
BS and MS in Holistic Nutrition
BA in Journalism
Work experience
Book collaborator and editor of transformational nonfiction. Developmental editing and copyediting for trade publishers.
New Harbinger Publications
Jul, 2013 — Present
Copyediting and developmental editing of book manuscripts.
Copyediting and developmental editing.
Jan, 2007 — Apr, 2018 (about 11 years)
Research, editing, marketing, writing for green building, LEED, sustainability author/speaker/consultant.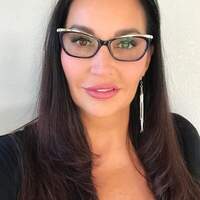 Donna M.
Mar, 2022
Dan B.
Aug, 2021
Laura S.
Jul, 2021
Katie S.
Jun, 2021