Overview
I'm a freelance writer and editor, a publisher of poetry and children's books, and a college English teacher. In my more than 30 years as an editor of young adult and middle grade novels and children's picture and novelty books, I edited hundreds of books for houses including Simon & Schuster, HarperCollins, Random House, and Scholastic. I also have written more than 125 books that have been published for children and young adults, and two books of poetry.

Please do the math before you request a quote, because it's no fun writing a personalized response only to have my offer declined from sticker shock. For example, if your fiction manuscript is 10,000 words in length, a developmental edit ($.06/word) will cost $600, plus the addition of Reedsy and Stripe fees, which would bring my quote to approximately $680.

Here are the editorial services I offer, with approximate fees (not including the addition of Reedsy and Stripe fees):

Editorial Assessment: I'll read your manuscript and tell you what I think. This stage is about deciding whether a manuscript is worth pursuing, based on interest, originality, age appropriateness, relevance, genre consistency, character development, world-building, language use, voice, style, cinematic visual acuity, and rhythm. You would receive a letter detailing my opinion of all of the above, with suggestions for improvement. This does not include a line-by-line annotation of the manuscript itself. $.02/word.

Developmental Editing: I'll read your manuscript, tell you what I think, and show you the specifics of how to make it better. This pass is about analyzing a manuscript draft for language issues, visual efficiency, pace, structural functionality, scene coherency, character development and consistency, emotional truth, story rhythm and arcs, believability within the book's own idiom, originality and avoiding clichés, natural-sounding dialogue, and effective dramatization and humor. Includes comprehensive comments, suggestions, and line edits in Microsoft Word, with a long, detailed editorial letter explaining and discussing larger concepts. $.06/word.

Copy Editing: I'll clean up your final manuscript and prepare it for submission to agents and editors, or for layout for self-publishing. This pass corrects or queries a finished manuscript's grammar, spelling, punctuation, word usage, unclear meanings, and inconsistencies in time, character, and setting details. $.04/word.

Proofreading: I'll check your designed book layout for typos. This pass is a final check for errors in grammar, spelling, and punctuation, particularly looking for missed mistakes, homophones, and formatting errors. Proofreading is usually done in a final layout suitable for publishing (either in print or electronically) to check exactly how a book will appear, including cleaning up line, paragraph, and page breaks, letter-spacing, and hyphenation. $.03/word.

If there is an unlisted type of editing you require, or some customized hybrid of the above, I am certainly open to discussing how a cooperative process could be developed for your specific project. Every book is its own unique creation -- and its own problem child.

PICTURE BOOK AND POETRY AUTHORS: Because of the necessarily low word count of a picture book or poetry manuscript, that quantity is not a great representation of the work and time involved in editing it. Picture books and poetry are more thought-intensive than longer fiction — the writing is concentrated, and so the editing is, too. Therefore I either charge $55/hour for editing picture and poetry book manuscripts, or almost double my usual fees, depending on the amount of work necessary, judged from your sample.

I hope to hear from you soon so we can refine and finalize your manuscript.

Thanks!
Gene
Services
Fiction
Action & Adventure
Comics & Graphic Novels
Fantasy
LGBTQ Fiction
Literary Fiction
Middle Grade
Poetry
Science Fiction
Languages
English (UK)
English (US)
Work experience
San Jacinto College South
Aug, 2019 — Present
Teaching English Composition and Creative Writing to college students.
Apr, 2014 — May, 2015 (about 1 year)
Taught writing in a non-profit after-school program to children ages 9-12. Workshops included Adventure Stories and Introduction to Non-fiction.
Jun, 2005 — Feb, 2007 (over 1 year)
Oversaw the creation of 30-40 coloring, activity, puzzle, and devotional books per season in various formats for all markets, including the bestselling Kids' Book of Sudoku series and the #1 New York Times children's bestseller A Treasure's Trove: Secrets of the Alchemist Dar, as well as coloring and activity properties such as Dora the Explorer, SpongeBob SquarePants, Care Bears, Thomas and Friends, VeggieTales, and Teenage Mutant Ninja Turtles. My duties encompassed managing an editorial staff, line editing, design and art conception, trafficking, author and title acquisition and presentation, developing new formats, maintaining schedules, communication with licensors, packagers, and agents, and computing production finances.
Mar, 2002 — Jul, 2005 (over 3 years)
Edited 25-40 children's books per season in a full range of formats, all based on licensed properties, particularly Shrek 2, Batman Begins, Spider-Man 2, The Batman, Teen Titans, Clifford, Maya and Miguel, Tonka, Duel Masters, Barbie, Krypto, G.I. Joe, Care Bears, Trollz, Rescue Heroes, Strawberry Shortcake, and Dragon Ball Z.
Jun, 1998 — Mar, 1999 (10 months)
Edited children's media tie-in series paperbacks, including Two of a Kind, The New Adventures of Mary-Kate and Ashley, Patrick's Pals, Life with Louie, Mystic Knights of Tir na Nog, NASCAR Pole Position Adventures, Noddy, and the new Captain Kangaroo.
Writing and editing fiction, non-fiction, novelizations, poetry, calendars, interactive storybook apps, and web content. Author of more than 125 published books, mostly under the children's book pseudonym J. E. Bright.
Daniel Weiss Associates/17th Street Productions
Sep, 1994 — Jul, 1997 (almost 3 years)
Edited the book series Sweet Valley High (Bantam), Extreme Zone (Pocket), Super Hoops (Bantam), Sports Mysteries (Scholastic), and Indigo Island (Reader's Digest). My duties included composition of original plot outlines, line editing, author acquisition and instruction, and the creation of new series. I also organized and directed shoots for photographic covers.
Mar, 1992 — Aug, 1994 (over 2 years)
In charge of all production areas for the award-winning literary journal, from solicitation of original manuscripts to distribution to subscribers and bookstores, with duties including layout design, proofreading, line editing, evaluating manuscripts, processing all finances, scheduling, and organizing a staff of thirty unpaid graduate students.
Pearl G.
Jul, 2021
Steven S.
Jul, 2021
Lauren C.
Jun, 2021
Kelly J.
May, 2021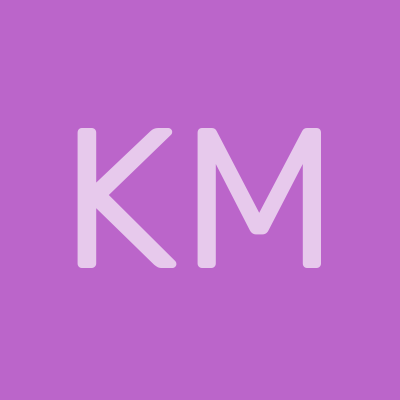 Kristen M.
Aug, 2019
Sign up to read more reviews
Create a free Reedsy account to connect with Gene and thousands of other publishing professionals on Reedsy.