Overview
I am a web designer and marketer steeped in book publishing. I worked at Grand Central Publishing, an imprint of Hachette, one of the big five publishers, before moving on to Digital Book World, a news website, and then Writers House, one of the world's largest and most prestigious literary agencies. I currently work at Open Road Integrated Media, helping authors and publishers connect their books to the right audience, and I work with authors independently to establish and optimize their digital platforms.
I know the current state of book publishing inside and out. I know what makes a good website. I know what a well-constructed marketing plan should look like. I know what a publisher expects from an author. And I know how an author can best set up their digital presence and market their books.
Authors I've built websites for and advised on marketing have written dozens of New York Times bestsellers and either won or been nominated for numerous awards, including the National Book Award, the Pulitzer Prize, the Man Booker Prize, the PEN America Literary Award, and many more.
I can create an SEO-friendly and mobile-optimized site that will capture email addresses through lead magnets and best position you, your books and your brand; I can advise on marketing strategy and run ads on multiple platforms; I can create custom assets for your marketing efforts; I can put together a marketing and book launch plan; and I can help you self-publish a book.
I work with authors across all genres and at all levels of their careers.
Website Services I Offer:
- Design
- Maintenance
- Branding
- Training
- SEO
- Mobile optimization
- 3D book covers
- Hosting set-up
- Domain set-up and integration
- Email account set-up
- Social media integration
- Social media branding
- Newsletter branding
- Newsletter sign-up with lead magnet
- Custom graphics

- Landing pages
- Event and calendar pages
- Blog set-up
- E-commerce
AND MORE!
Testimonials:
"Dan seamlessly transitioned and updated my old website, giving it a fresh new look and greatly enhanced ease of use (and ease of updating). He's great to work with—efficient, effective, resourceful and whip-smart. I feel lucky to have my site in his able hands!"
— Megan Abbott, Edgar award-winning author of THE FEVER and GIVE ME YOUR HAND
"Dan listened closely to make sure that I got exactly the site I had envisioned. As important, he is amazingly responsive and handles the behind the scenes of keeping the site updated, as well as running smoothly, at all times."
— Heather Ann Thompson, Pulitzer Prize-winning author of BLOOD IN THE WATER
"When I needed a website to promote my comedy tour, I was referred to Dan. And I'm glad I was. He built a sleek website that could easily let my fans know when I was doing shows near them. On top of that, he's provided outstanding service since he got the site up, as he regularly updates the site for me with new tour dates. I could not recommend working with him enough."
— Jeremy Piven, Comedian and three-time Emmy award-winning actor
"Dan made setting up and maintaining a professional-looking website incredibly easy. From the very first time we spoke, I could tell he had experience not just with web design, but specifically working with authors. That made a huge difference. Most important of all, now I have a gorgeous online home for my cat photos."
— David Litt, New York Times bestselling author of THANKS, OBAMA and DEMOCRACY IN ONE BOOK OR LESS
"Dan did an incredible job building my website. He worked quickly and efficiently to come up with a final product that perfectly matched my vision. He was responsive, adaptable to feedback, and included my interests and needs in all aspects of the website-building process. I would highly recommend working with him."
— Mandy Berman, author of PERENNIALS and THE LEARNING CURVE
"I've worked with several website designers. Dan is the best. He's great to work with—creative, well informed, and responsive. Not only does he translate my ideas about the site into reality, he improves upon them and makes them look beautiful and function well on multiple devices and browsers."
— Barry Glassner, author of THE CULTURE OF FEAR and THE GOSPEL OF FOOD
"Dan transformed my doddering old site into a sparkling new phone-adaptable marketing tool. My publisher was as impressed as I was. Now Dan's doing the week-by-week management and updating—and, in the process, saving me untold hours of labor. I recommend him highly."
— Louis Bayard, author of COURTING MR. LINCOLN
"Writers' websites are deceptively hard to get right. Dan set up mine beautifully, after an easy back-and-forth which generated that sweet balance among functional, stylish and my insistent 'can we please have several bells and maybe one whistle?' His use, for instance, of my memoir's iconography is both clever and streamlined. I have never blurbed a website designer before, so in terms I'm more comfortable with, 'his work is luminous and breathtaking, the bastard child of Milton Glaser and Saul Bass.' Full recommend, starred review."
— Glen David Gold, author of CARTER BEATS THE DEVIL and I WILL BE COMPLETE
"Dan did the heavy lifting on the digital marketing of my novel The Great Eastern, placing ads on Instagram, Facebook, and BookBub. Every choice he made was toward the end of making the very best use of a limited advertising budget. He was informed, efficient, deeply knowledgeable, tactically savvy, and a real pleasure to work with."
— Howard A. Rodman, author of THE GREAT EASTERN
"It was an absolute pleasure working with Dan on my website. He designed, built and managed the site with incredible efficiency and thoroughness, and I found his advice, creativity and insight on all things digital to be hugely valuable. Fast, obliging and professional, I cannot recommend Dan highly enough."
— Michelle Sacks, author of YOU WERE MADE FOR THIS and ALL THE LOST THINGS
"Prior to designing my site, Dan spent time talking with me about my social media presence, how I planned to connect with readers and my aesthetic sensibility. The site he created was beyond my expectations. Not only is it attractive — matching the style I'd imagined — but it's intuitive, leading visitors to learn about me and my book. Dan is responsive and skilled, but just as important — he understands the publishing industry and the process of launching a book. I couldn't have asked for a better professional to guide me through this process."
— Laura Sibson, author of THE ART OF BREAKING THINGS
Services
Fiction
Contemporary Fiction
Fantasy
Literary Fiction
Mystery & Crime
Romance
Science Fiction
Thriller & Suspense
Women's Fiction
Work experience
Open Road Integrated Media
Dec, 2020 — Present
I help authors and publishers connect their books to the right audience.
I founded my consultancy in 2019 to help authors with all their digital needs.
Feb, 2017 — Mar, 2019 (about 2 years)
Writers House is one of the largest literary agencies in the world, representing authors at all stages of their careers. As digital director, I worked with our authors to create short- and long-term strategies to sell more books, build their audience, and increase discoverability.
My duties included:
• Building and updating websites for authors. I work with Squarespace, Wordpress and Wix.
• Guiding authors as they self-publish books across a variety of platforms; helping with ebook conversion, cover design, marketing strategies and securing promotions from retailers.
• Advising authors on social media and newsletter best practices and strategies.
• Creating Facebook ad campaigns for authors.
• Advising agents and authors on publishers' marketing plans.
• Staying up to date on latest digital trends, apps, tools and platforms to integrate into authors' careers.
Jun, 2015 — Jan, 2017 (over 1 year)
• Directed the editorial strategy for.
• Oversaw DBW's content and programming, including blog posts, news stories, interviews, feature pieces, live webinars, handbooks and white papers.
• Oversaw a network of two dozen blog contributors, assigning and editing all stories.
• Analyzed site metrics to inform editorial strategy.
• Worked with SEO team to implement best practices.
• Curated and formatted DBW's 6x/week newsletter, the DBW Daily.
• Coordinated DBW's social media strategy and communications.
• Reported live from major industry conferences and fairs.
• Helped program and coordinate annual industry conference
Anna C.
Mar, 2023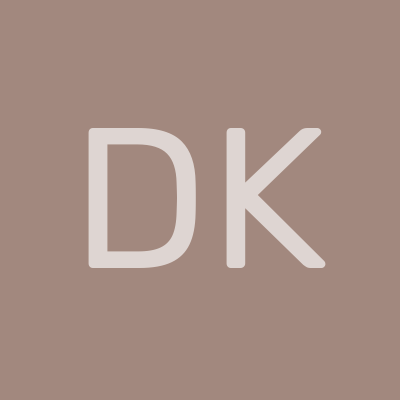 Darren K.
Dec, 2022
Nick S.
Nov, 2022
Scott S.
Aug, 2022
Don K.
Jun, 2022