Overview
Cynthia's work in editing spans multiple disciplines, including medicine, education, journalism, cybersecurity, business, and literature. She's edited books that have gone on to be published by Random House and has won awards for books she has written. For several years, she was the managing editor for a prominent women's lifestyle magazine founded by Condé Nast. For many more years, she was the founding editor of a literary journal and the founder of a book publishing company specializing in literary fiction. Cynthia has co-edited nursing journals published by Slack and Elsevier, edited and published a novel for a prominent film producer, and written research-based books for a business publisher. Cynthia has an MFA in Creative Writing with a specialization in fiction, and while her editing background spans industries, her focus is on fiction editing.
Those who have worked with Cynthia as an editor have appreciated her thorough, detail-oriented style. Many of her clients have commented on her ability to bring out the writer's intent in the most effective way, producing an end result that truly shines. What can you expect when working with Cynthia on fiction manuscripts? The first round of feedback is an analysis of what works and areas for improvement. This round includes recommendations for improvements to the style, structure, narrative arc, character development, voice, tone, pacing, point of view, and other higher-level aspects of the manuscript. Once Cynthia receives revisions from this round of edits, she will review the updated manuscript and recommend any areas that could benefit from further improvement. Throughout the process, she helps guide the writer through any questions or challenges with one goal in mind: to help the manuscript become its very best. For nonfiction manuscripts, such as textbooks, Cynthia provides detailed feedback and recommendations for improved clarity, structure, and organization, and, when requested, a detailed line edit and final polishing of the manuscript to prepare it for publication.
Testimonials:
"Cynthia is a conscientious, detail-oriented, and extraordinarily dedicated editor. I have worked with several editors of varying levels of experience and skill over the past five years, both in print and online media across the trade book and literary/academic journal industries, and she is by far one of the fairest, most talented, and easiest to work with. I wholeheartedly endorse the fine work she's done and continues to do […] and I hope to work with her for the foreseeable future."
—Eric W.
"Cynthia is a dependable, detail-oriented editor who never misses a beat. Her ability to juggle multiple responsibilities with unfaltering focus and efficiency still amazes me. When deadlines are tight and expectations are high, Cynthia delivers with great skill. I very much look forward to collaborating with her on projects in the future."
—Patrick A.
"Cynthia's a wonderful editor. I had the opportunity to work with her and found her to be friendly, responsive, and insightful with regards to feedback. Excellent all around."

—
Anish M.
Services
Fiction
Contemporary Fiction
Literary Fiction
Non-Fiction
Education & Reference
Writing & Publishing
Languages
English (UK)
English (US)
Awards
Silver Medal, Cover Design - Fiction, Independent Publisher Book Awards, 2017
2022 People's Choice Book Award, Coalition of Visionary Resources
2022 Silver Medal, Tarot Book, Coalition of Visionary Resources
Work experience
Hoffman Media, Victoria Magazine
Jul, 2016 — Oct, 2018 (over 2 years)
Managed, supervised, and mentored a team of writers. Identified and conceptualized multimedia content across platforms. Wrote and researched articles and features for print issues, social media, website. Interviewed leading artists, writers, designers. Identified candidates for annual artist-in-residence, writer-in-residence, entrepreneurial features. Assigned content to writers. Maintained editorial workflow and ensured deadlines were met. Proofed production pages. Edited and wrote content for magazine issues. Performed developmental editing. Ensured content was on-brand. Ensured adherence to Chicago Manual of Style. Created and managed contracts for writers, stylists, artists, photographers. Collaborated with art department to coordinate content. Updated rights and permissions for images and text in content management system.
Jan, 2010 — Aug, 2017 (over 7 years)
Oversaw book acquisitions, submissions, editorial workflow, prize submissions, and staff. Performed developmental edits. Developed author contracts. Established and cultivated vendor and author relationships. Created book layouts, cover design, web design, graphic design. Developed content for website and advertisements. Branding and marketing.
International Association Management, LLC
Jan, 2010 — Oct, 2016 (over 6 years)
Established, implemented, and led department processes. Coordinated editorial boards and peer-reviewed publications, certification preparation forms, training, educational materials, and documentation. Created archives. Oversaw the life cycle of publications from concept to publication. Ensured timely review of peer-reviewed publications and adherence to deadlines. Managed projects and workflows. Edited content and coordinated revisions for peer-reviewed educational medical content, books, journal articles for SLACK and Elsevier, other publications. Created graphics and book layouts. Established vendor relationships. Processed and tracked copyright and permission requests. Developed internal policies. Created departmental budget and generated budget analysis reports. Implemented strategic planning initiatives. Collaborated with editorial boards.
Prick of the Spindle, Inc.: A Nonprofit Literary Journal
Mar, 2007 — Jul, 2017 (over 10 years)
Oversaw submissions, workflow, and editorial staff. Managed content acquisitions and issue planning. Performed developmental edits on manuscripts. Conducted interviews of authors, editors, publishers, artists. Made final decisions on content to be published. Designed and maintained website, social media, online presence. Created print edition layouts and cover design. Sourced visual artists and filmmakers. Established and cultivated media and vendor relationships. Set up promotional events. Managed distribution, marketing, and branding. Facilitated competitions, non-profit grant writing, and funding initiatives. Designed graphics and layouts for individual online, print, and Kindle editions. Hand-coded Kindle magazine editions in XML (the first literary journal to have a Kindle magazine edition). Wrote editorial book reviews. Selected, onboarded, mentored, and trained staff.
Project-based editing, writing, ghostwriting, and editorial consultancy
Noelani P.
Aug, 2023
Anthony W.
Aug, 2023
Sylvia M.
Aug, 2023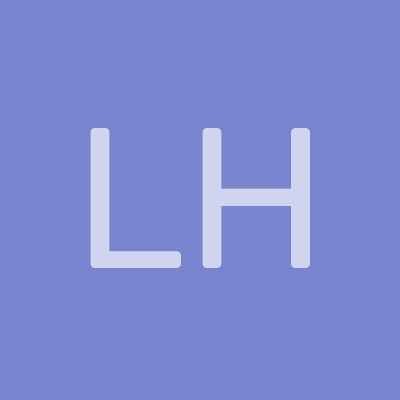 Louise H.
Jul, 2023
Pablo P.
Jul, 2023
Sign up to read more reviews
Create a free Reedsy account to connect with Cynthia and thousands of other publishing professionals on Reedsy.