Overview
I am an independent literary agent with clients ranging from genre fiction authors, as well as literary and commercial fiction, children's writers and non-fiction authors too. I have previously worked for Tibor Jones, with Wilbur Smith's co-writers, and for Jo Unwin Literary Agency, working with clients such as Eliza Clark, Caleb Femi and Jack Meggitt-Phillips. I also managed a UK based children's fiction packaging studio, using the same model as Working Partners, and creating successful children's series such as Agatha Oddly (HarperCollins).

I am very editorially focused as an agent, working collaboratively with my clients to get their manuscripts into a publication-ready state and helping them to achieve their vision. I have also worked with HarperCollins and Welbeck on the creation and editorial process of several children's series.

As an editor, I am both story and detail oriented. I love to bring out the absolute best in authors, and to share ideas in a collaborative way. I hope my love of writing and my deep respect for authors makes me fun to work with!

Services
Fiction
Historical Fiction
Horror
Middle Grade
Young Adult
Certifications
Masters Degree Publishing
Bachelors Degree in English Literature and Philosophy
Work experience
Oct, 2021 — Jul, 2022 (9 months)
Literary Agent working on negotiations and editorial development for clients including Caleb Femi, Eliza Clark, Jack Meggitt-Phillips, Bethany Rutter, Jade LB and Wibke Bruggeman.
Sep, 2019 — Oct, 2021 (about 2 years)
I worked with Wilbur Smith and his literary agent, Kevin Conroy Scott, on Wilbur's many co-authored children's and adults projects, including close editorial support with Wilbur, his co-writers and his publisher Bonnier UK.
I originated concepts for children's (middle grade, young fiction and YA) and worked with ghost writers to produce publication-ready manuscripts for publishers including HarperCollins and Welbeck.
Jodie C.
Sep, 2023
Joanne M.
Aug, 2023
Jo C.
Aug, 2023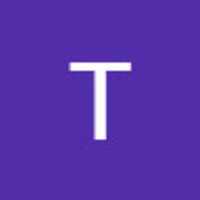 Tim A.
Aug, 2023
Marco Z.
Jul, 2023
Sign up to read more reviews
Create a free Reedsy account to connect with Charlotte and thousands of other publishing professionals on Reedsy.