Overview
I have a passion for helping authors produce their best possible work.
I specialize in copy editing and proofreading and particularly enjoy working on books in the self-help, career guide and business genres, as well as memoirs.
The common thread? These authors want to help others like them by sharing their experiences, whether it's a former Scotland Yard detective explaining how to solve murders (an Amazon bestseller), an entrepreneur sharing the secrets of their success, a spiritual journey, or one of the many career guides that I've edited in a range of professions, from veterinary medicine to modelling. They are great people to work with.
With 20 years' experience in journalism, communications and publishing, I like to think I'm a great person to work with too, and I know how to meet your high standards. I've never missed a deadline, often getting manuscripts back well ahead of schedule, and I will always reply to your messages promptly.
I began my career as a reporter and quickly learned the value of a good editor who can help shape and improve writing, while preserving the author's integrity and spirit - and how demoralising and frustrating it can be to have your work edited insensitively.
These lessons have guided the subsequent 15 years of my career as an editor of newspapers, magazines, self-published books and professional publications, and I will always treat your work with the empathy and respect it deserves.
I've been the news editor of six weekly newspaper titles with a readership of more than 50,000, checking hundreds of stories every week produced by a team of eight reporters. I've also managed a busy government press office, with responsibility for the quality and accuracy of all press communications for an organisation with 23,000 employees and a £1bn budget, as well as editing a 24-page residents' magazine delivered to around 500,000 households three times a year. There's no margin for error when you're the last port of call before hundreds of thousands of copies are printed, so you can rest easy that I'll spot those typos!
This background has also ensured that I am very versatile and, since becoming a freelance editor, I've sensitively honed the writing of authors in a wide range of topic areas, from architecture (various textbooks published by the Royal Institute of British Architects) to sci-fi (Finality, the latest novel by award-winning novelist Marcus Martin); from to nutrition (Immunity Hi, Virus Bye-Bye) to psychology (Damaged People).
I'd love the opportunity to do the same for you.
Services
Non-Fiction
Architecture
Biographies & Memoirs
Business & Management
Career Guides
Health & Wellbeing
Psychology
Self-Help & Self-Improvement
Languages
English (UK)
English (US)
Certifications
NCTJ post graduate diploma in newspaper journalism
Work experience
• Proofread various academic publications for the RIBA (Royal Institute of British Architects)
• Copy edited and proofread latest sci fi novel by award-winning author Marcus Martin
• Copy edited and proofread dozens of career guides, self-help publications, business titles and books on health, nutrition and psychology
Hertfordshire County Council
Sep, 2008 — Jan, 2017 (over 8 years)
• Managed a team of four press officers with responsibility for enhancing and defending the reputation of an organisation with a £1bn budget and more than 20,000 employees
• Responsible for ensuring all communications issued (press releases, press statements, web articles and social media posts) were timely, clear, accurate and reflected the values of the council
• Editor of the 24-page residents' magazine, Horizons, which was delivered to 480,000 households three times a year; role included copy editing and proofreading content from a range of sources from across the council
Herts & Essex Newspapers Ltd
Feb, 2007 — Sep, 2008 (over 1 year)
• Managed a team of eight reporters on a busy news desk
• Responsible for the content of six weekly titles in the Mercury series, spanning east and north Hertfordshire, with a combined readership of around 50,000
• Copy edited and proofread hundreds of stories every week to tight deadlines
Adel H.
Nov, 2023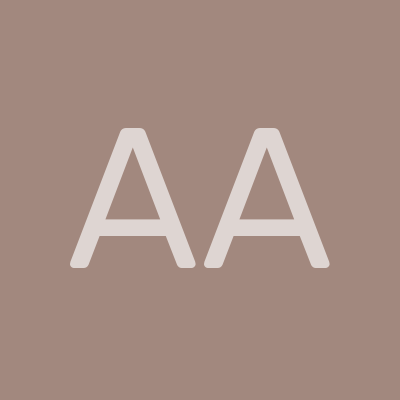 Ayesha A.
Nov, 2023
Mitch W.
Oct, 2023
Sharath J.
Oct, 2023
Annette P.
Oct, 2023
Sign up to read more reviews
Create a free Reedsy account to connect with Andrew and thousands of other publishing professionals on Reedsy.