Overview
I'm a professional editor with 25 years' experience in publishing – business, commercial and not-for-profit.
I'm passionate about structuring ideas and polishing copy and love working with authors to pull their precious manuscript into a professional, organised project space where we can work together to produce something really special!
Key topic areas: Business, legal, YA/children's fiction, psychology, art, non-fiction.
Clear communication is important. We'll discuss your content at the beginning to ensure I understand exactly what you need so we can get your copy in shape ready to publish as soon as possible. I understand that we need to strike a balance between a meaningful story and commercially viable, high-quality content.
Services
Non-Fiction
Art
Business & Management
History
Philosophy
Psychology
Religion & Spirituality
Work experience
Consulting to local and overseas clients, writing/ghost-writing, copy-editing and proofreading texts for articles, books and websites to specific styles/requirements.
Topic areas: Business, legal, YA/children's fiction, non-fiction (finance, natural disasters/meteorological, history, art, psychology, life stories, etc.), academic, technical standards, training manuals.
Clients have included: Federation Press, Sydney; Harper Collins, Sydney; Pindar Publishing, (New Zealand base sourcing clients globally); HR Help, Sydney; LexisNexis (legal division), Sydney; FUSION Australia; Welfare Rights Centre, Sydney; Bombora Café, Manly, Bloomsbury.
Jan, 2014 — Mar, 2021 (about 7 years)
Substantive structural and stylistic editing and proofreading. Working closely with industry experts in a wide range of technical fields to draft accurate and succinct Australian Standards for use nationally and internationally. Project management through various stages of publishing production through to publication in hardcopy and on digital platforms.
Jan, 1998 — Jan, 2014 (about 16 years)
Strong English language, grammar and research skills applied to legal commentary, books and online content. Proofreading, copy-editing and project management. Coding of content to publish on multimedia platforms (ie. hardcopy and digital).
Atefeh H.
May, 2023
Lesley H.
Apr, 2023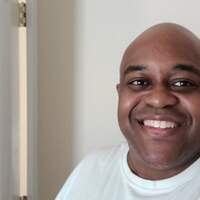 Lamar G.
Apr, 2023
Kelsay B.
Jun, 2022
Katie D.
Jun, 2022
Sign up to read more reviews
Create a free Reedsy account to connect with Vanessa and thousands of other publishing professionals on Reedsy.