Overview
Hi, I'm Shelley, and over my 14-year journey of being a developmental fiction editor, I've had the pleasure of turning rough drafts into polished novels by internationally successful authors such as Sarah Naughton, June Taylor, Ruth Ware, Emma Haughton, Kim Slater, Rupert Wallis, Lara Williamson and many more. I am particularly passionate about working with YA, Women's fiction, literary fiction and all genre thrillers. Before going freelance, I worked for a top literary agent, and as a result know all the insider tips and tricks that can gain first time authors publishing deals.
I take a holistic approach to developmental editing, so that the bigger picture elements are considered alongside the nuance of each and every word and line. I focus on the commercial potential and saleability of a manuscript whilst maintaining and respecting the authorial voice. I am a friendly, warm professional, who will edit your novel with the utmost care and sensitivity. I can guarantee that it will be in a safe and very creative pair of hands.
Here's a quick glimpse of what I'll be diving into:
📖 First fifty pages or three chapters – Do they hook the reader? Is there rust on the hook?
🗣️ Voice – Does it captivate the reader and keep them engaged? Is it authentic and believable?
📚 Pacing and plot – Is it consistent? How does it ebb and flow?
🛤️ Protagonist's journey and rite of passage – How has it been defined?
🎉 Denouement – Is it satisfying? How does it connect to the beginning?
📈 Market Placement – Lit agent or self-publishing? Are there new disruptive platforms to explore?
Overall, my aim is to assist you in your creative writing journey by bringing out all the strengths in your novel, whilst objectively showing you how to address the weaknesses.
Beyond my experience in developmental fiction editing, I hold an array of qualifications, including a BA in Classics, an MA in Literature and a Post Graduate Diploma in Digital Journalism.
I'm a perpetual learner, constantly training with editorial organisations worldwide, such as PEN, ACES, EFA, and CIEP. This means I've got much insight and knowledge in narrative structure, voice, POV, plot, character, tone, and all those nitty-gritty literary techniques.
So, if you're ready to improve your manuscript into something you can be proud of, let's chat.
Services
Fiction
Contemporary Fiction
Espionage
Mystery & Crime
Psychological Thriller
Technothriller
Women's Fiction
Young Adult
Languages
English (AUS)
English (CAN)
English (NZ)
English (UK)
English (US)
Awards
Shortlisted for the Branford Boase Award. The Leeds Book Award and the Anderson prize: The Dark Inside by Rupert Wallis.
Shortlisted for the Waterstones Prize, and the Carnegie medal: Smart by Kim Slater
Shortlisted for the Waterstones book prize and the Independent Bookseller's Week Award: A Boy Called Hope by Lara Williamson
Shortlisted for the Costa Book Prize: The Hanged Man Rises by Sarah Naughton
Longlisted for the UKLA book awards: A Witch In Winter by Ruth Warburton
Winner of the Lancashire Fantastic Book Award: Boys in Tights, Spies in Disguise by Kate Scott
Second place in the Chicken House Competition (2011), Lovely Me, Lovely You by June Taylor
Certifications
Classics BA (UCL)
English Literature MA (Roehampton)
Digital Journalism PG (Birkbeck)
Copyediting Fiction (Editorial Freelancers Association)
Advanced Developmental Editing of Fiction (Editorial Freelancers Association)
Editing Digital Content (Chartered Institute of Editors and Proofreaders)
Intermediate Line Editing for Fiction (Editorial Freelancers Association)
Work experience
I offer a range of editorial packages catering for all levels of writing and budgets, and have twelve years experience in creating world-class award-winning novels alongside book PR and an agent submission service. I have worked with some of the finest and successful authors in the UK who have gone onto global success. If you want stand out from the crowd with your manuscript, contact me today.
Jul, 2011 — Oct, 2015 (over 4 years)
From manuscript project conception to completion, I worked tirelessly with authors to perfect their novels. These included, Sarah Naughton, Kim Slater, Lara Williamson, Emma Haughton, Rupert Wallis and June Taylor. I also worked with the godfather of young adult fiction, Melvin Burgess on his novel, Hunger. It takes tenacity, creativity and an in-depth understanding of narratives to ensure a novel reaches perfection.
Oct, 2010 — Apr, 2011 (6 months)
I built and managed Eve White's children's list. Successful project delivery included authors such as; Ruth Warburton, Kate Scott and June Taylor.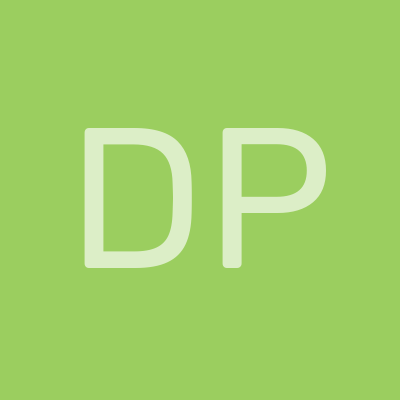 Dominique P.
Oct, 2023
Nancy E.
Sep, 2023
Nicole R.
Jul, 2023
Lisa M.
Jun, 2023
Monica W.
May, 2023
Sign up to read more reviews
Create a free Reedsy account to connect with Shelley and thousands of other publishing professionals on Reedsy.