Overview
I am a publisher and editor. In the early 2000s I was Head of Buying for the Waterstones book chain, in charge of all the books they bought and sold. I then moved into publishing, working for big and small publishers including seven years running my own imprint of HarperCollins in the UK. These days I work in a number of roles – as a freelance editor, as a lecturer at Oxford Brookes University, a public speaker and I write questions for TV quiz shows. I am also an author myself, with my seventh book recently published. So, basically, I understand most sides of the industry and how they work. I can use this knowledge to help you.
I have edited and published books that have been longlisted, shortlisted and won prizes including the Folio Prize, Wellcome Trust Book Prize, Portico Prize, DSA South East Asian Literary Prize, Gordon Burn Prize, Green Carnation Prize, Bisto Children's Book of the Year, Thurber Prize and the Jerwood Fiction Uncovered Prize. Listed further down the page are just a small selection of the books I have commissioned and worked on over the years.
I wrote a popular column for The Bookseller magazine for several years and have had journalism published in The Times, The Observer, Private Eye and elsewhere. I regularly host a Masterclass for the Guardian newspaper in the UK on How to Perfect Your Submission, the content of which has been turned into a bestselling book.
My 2020 book, Tips From a Publisher: A Guide to Writing, Editing, Submitting and Publishing Your Book, is on the recommended reading lists of creative writing degrees across the UK, including Birkbeck, Reading and Canterbury Christ Church universities.
I can work with you in a number of ways. If you want a deep dive into your manuscript, then my developmental edit will provide line-by-line analysis. Or maybe you just want a publishing professional to read your book and offer feedback, in which case an editorial assessment might do the job. If you are happy with your manuscript but unsure how to navigate the submission process, then I can help you with your query, synopsis and submission package. Some authors hire me as a mentor over a period of time to help with various aspects of writing.
I have listed the genres that I have worked in more frequently but I can handle most areas. You will see from my feedback and reviews that I have a lot of very happy clients on Reedsy.
Feel free to get in touch if you want to discuss your needs.
Finally, here are some testimonials about my work:
'Shut up and listen to everything he has to say' – Caimh McDonnell, bestselling author of
The Dublin Trilogy

'Scott knows the publishing industry inside-out and whenever I work with him, I know my authors are in good hands' – Charlotte Seymour, literary agent

'The best editor I've ever worked with' – Ray Robinson, author of The Mating Habits of Stags
Services
Non-Fiction
Biographies & Memoirs
Writing & Publishing
Fiction
Fantasy
Historical Fiction
Mystery & Crime
Science Fiction
Thriller & Suspense
Women's Fiction
Languages
English (AUS)
English (CAN)
English (NZ)
English (SA)
English (UK)
English (US)
Work experience
Abandoned Bookshop is a boutique publishing house that seeks out forgotten gems from the history of literature and reissues them for contemporary readers. Our titles include Appius and Virginia by G.E. Trevelyan ('Groundbreaking fiction' – Guardian), The Iron Chariot by Stein Riverton (voted the greatest Norwegian crime novel of all time) and Childless by Ignat Herrmann ('Beautiful. Wise. Utterly humane. Uplifting in the best sense.' Tim Murgatroyd, author of Taming Poison Dragons).
Oxford Brookes University
Nov, 2016 — Present
I teach on the Editorial Management module of their MA in Publishing, voted the #1 such university course in the UK. Essentially, I teach people how to become editors.
Eye Books & Lightning Books
Sep, 2016 — Jun, 2020 (over 3 years)
I acquired, edited and published fiction and non-fiction for Eye Books and Lightning Books, two sister imprints. Books include the #1 Amazon bestseller, The Cornershop in Cockleberry Bay by Nicola May, Sour Grapes by Dan Rhodes, The Exphoria Code by Antony Johnston (optioned for TV) and The Imaginary Lives of James Poneke by Tina Makereti (film rights bought by Taika Waititi's production company).
Jan, 2015 — Apr, 2019 (about 4 years)
I worked with the world's first crowdfunding publisher for a number of years, acquiring and launching titles on their platform. These included books by Brian Bilston, Kristin Hersh, Natalie Fergie and many more.
The Friday Project, HarperCollins
Oct, 2006 — Dec, 2014 (about 8 years)
I joined The Friday Project as Commercial Director but was promoted to Publisher when the business was bought by HarperCollins in 2008. During my time there, books that I published were longlisted or shortlisted for the Wellcome Trust Book Prize, The Folio Prize, the DSA South East Asian Literary Prize, the Gordon Burn Prize and the Green Carnation Prize. I also published books that won the Bisto Children's Book of the Year, the Thurber Prize in the US, and twice won the Jerwood Fiction Uncovered Prize. 'Blood, Sweat and Tea' by Tom Reynolds was turned into the Channel 4 television series, 'Sirens', which was then adapted into a US series by Denis Leary.
Authors I published include Brian Aldiss, Andrew Kaufman, Kristin Hersh, Stewart Copeland, Julie Schumacher, Niven Govinden, Nikesh Shukla, Dr Benjamin Daniels, Dr Nick Edwards, Tom Reynolds and John Lenahan.
May, 2000 — Sep, 2006 (over 6 years)
As Head of Buying for the Waterstones book chain I was in charge of the team that purchased new books for the 100+ bookshops across the UK and Europe and was responsible for delivering over £100m of sales every year.
Nick H.
Sep, 2023
Natalie G.
Aug, 2023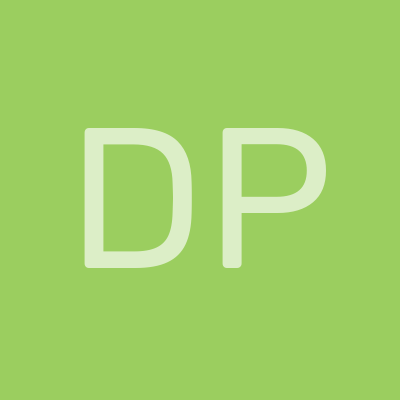 David P.
Jul, 2023
Sophie M.
Jul, 2023
Clare Reader C.
May, 2023
Sign up to read more reviews
Create a free Reedsy account to connect with Scott and thousands of other publishing professionals on Reedsy.