Overview
My editing skills were honed during my time at Penguin in New York as a senior production editor. I ran the copy department for two high-volume imprints that published an esteemed list of titles, including the Nancy Drew and Hardy Boys series. Since my career began, I have accumulated more than eighteen years of experience working for many different publishers, including HarperCollins, Albert Whitman, Sourcebooks, Candlewick, Beacon Press, Amazon, and Kirkus.
Over the years, I have edited and copyedited novels written by a long list of high-caliber authors, including Liane Moriarty, Lauren Oliver, and Jane Smiley, among others. I have also worked one-on-one with first-time and self-published authors, which I find extremely rewarding.
I'd love to help make your novel the best that it can be.
**Currently accepting projects for mid January and February.**
Services
Fiction
Contemporary Fiction
Contemporary Romance
Dystopian
Fantasy
Post-Apocalyptic
Time Travel
Women's Fiction
Young Adult
Languages
English (CAN)
English (UK)
English (US)
Certifications
MA, Journalism (New York University)
BA, English (The University of Texas at Austin)
Work experience
Edit, copyedit, fact-check, and proofread fiction (and sometimes nonfiction) trade books for both children and adult imprints. Clients have included HarperCollins, Penguin Random House, Albert Whitman, Candlewick, Sourcebooks, Beacon Press, Seal Press, and Kirkus. Work one-on-one with authors to improve aspects (structure, dialogue, characterization, tone, etc.) of their fiction manuscripts prior to publication.
Sep, 2007 — Oct, 2008 (about 1 year)
Managed and scheduled all freelance copy editors, fact-checkers, and proofreaders for the children's imprints Grosset and Dunlap and Price Stern Sloan, which publish close to 300 titles per year. Reviewed and evaluated all freelance work. Managed all in-house copyediting and proofreading from manuscripts to proof stages, while adhering to tight editorial and production schedules. Created and maintained all style guides.
Edward O.
Nov, 2023
Sarah L.
Sep, 2023
Lisa S.
Sep, 2023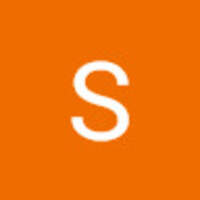 Serena H.
Sep, 2023
Melissa B.
May, 2023
Sign up to read more reviews
Create a free Reedsy account to connect with Sandra and thousands of other publishing professionals on Reedsy.