Overview
Language Arts was my least favorite class in early elementary school.
That's putting it kindly, really. But then, during a season of D.E.A.R. (Drop Everything and Read) time, I found a series of books I was keen on. How ironic to say I don't remember what they were—only that they changed it all. I had always loved stories . . . now I loved the written word as well. That love led me to read some hundred books a year in late high school and college, where I majored in English Literature and interned at Folio Literary Management. Upon graduation, I joined Tyndale House Publishers as a full-time Copyeditor. About a year later, I modified my role to be part-time so I could also pursue the role of Communications Director at Willow Creek Community Church in Huntley. The years since have seen me copyedit, proofread, and edit a variety of Fiction and Nonfiction works in both English and Spanish. The ones I've found most enriching were YA Fantasy, Romantic and Historical Adult Fiction, Memoirs, and those on the topic of Marriage.
As an editor, the most precious feedback I've received from writers is that I offer insight that improves the work while remaining encouraging and never making it feel as though I've marred or lost the writer's voice. That's my raison d'être in working with you, the writer. Beyond that, give me a deadline, and I'm likely to come in ahead. Give me a style guide, and I will internalize it.
Services
Non-Fiction
Biographies & Memoirs
Health & Wellbeing
Self-Help & Self-Improvement
Sex & Relationships
Work experience
Write in the social-media sphere for a variety of clients in the hospitality industry.
Jan, 2020 — Apr, 2022 (about 2 years)
Write in the social-media sphere for a variety of clients in the hospitality industry.
Dec, 2017 — Jan, 2020 (about 2 years)
Copyedit, edit, and/or proofread books across genres in both English and Spanish.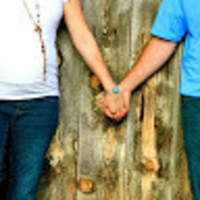 Lily R.
May, 2022
Derek D.
Feb, 2022
Nancy K.
May, 2021
Keshia E.
Mar, 2021
Lady E.
Feb, 2021
Sign up to read more reviews
Create a free Reedsy account to connect with Sam and thousands of other publishing professionals on Reedsy.