Overview
I'm a publishing professional with years of editorial experience. I have overseen the development of writing projects of all genres from first drafts through rounds of edits to print ready. I'm an enthusiastic reader with a nuanced and sensitive approach to editorial work. I read very widely but especially love literary fiction, science fiction, LGBTQI writing and quest narratives.

After years as a bookseller in Daunt and Waterstones I began writing reports for Literary Scouting company Dialogue Scouting. I began working at independent press Penned in the Margins as a Publishing Coordinator, and am now the Assistant Editor and Sales Manager. I manage publishing projects, commission fiction and edit manuscripts. I was granted a place on the competitive Editing Training Scheme run by the Publishing Training Centre and The Literary Consultancy, where I subsequently completed courses in Editing Fiction, Copy Editing and Substantive Editing.

I have worked on a vast range of manuscripts from commercial thrillers to experimental prose. I will approach your writing project with sensitivity and insight aiming to bring out the best in style and story.

-Editorial Assessment

-Developmental Editing

-Copy Editing




Services
Fiction
Coming of Age
Contemporary Fiction
LGBTQ Fiction
Magical Realism
Mystery & Crime
Science Fiction
Short Story
Certifications
Publishing Training Centre Editorial Training Scheme
Publishing Training Centre: Editing Fiction
Publishing Training Centre: Copy Editing
Publishing Training Centre: Substantive Editing
Work experience
-Reading and commissioning fiction.
-Editing manuscripts.
-Proofreading manuscripts.
-Supporting the director across all publication projects.
-Liaising with authors, agents designers and others involved in publication.
-Managing rights and contracts.
-Attending conferences and sales meetings.
-Managing and timelining publishing projects, from contracting, through editorial and cover design, to print and publication.
-Publicity and marketing, specialising in relationships with bookshops. .
Jan, 2017 — Aug, 2018 (over 1 year)
-Producing thorough and fluent reports on books from a broad spectrum of genres, to tight deadlines.
-Providing detailed plot summary and a context conscious commentary
-Assesment with regard to manuscript's suitability for television or film adaptation.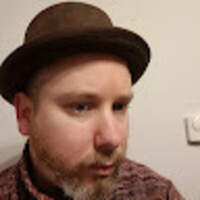 David S.
Aug, 2022
L Grey S.
Oct, 2021
Richard H.
Jan, 2021
Tim J.
Sep, 2020
Chip R.
Jun, 2020