Overview
For nearly 20 years, I have worked in publishing both in-house and with individual authors, providing cover-to-cover design services as well as packaging and branding, taking books from manuscript to published! I work closely with an author to bring their vision to life.
As a full-service publishing design professional with solid experience in interior page and cover design, as well as typography and layout, I:
• Have extensive experience in many types of book design, including educational curriculum, children's trade, memoirs novels, magazines, and more.
• Provide full design services for both print and digital books.
• Listen to my clients, incorporating feedback to provide designs tailored to fit their needs.
• Work collaboratively with clients throughout the entire process, from initial briefing to final design, sourcing and managing illustrators and photographers, as needed.
Services
Fiction
Anthologies
Picture Books
Poetry
Non-Fiction
Biographies & Memoirs
Children's Non-Fiction
Education & Reference
Math & Science
Self-Help & Self-Improvement
Awards
2015 Annual Book Show, Publishing Professionals Network
2014, 2015 Inhouse Design Awards, Graphic Design USA
2013 Distinguished Achievement Awards, Association of Educational Publishers
2011 Beacon Award, Association of Educational Publishers
2010 Annual Book Show, Publishing Professionals Network
2018 Aquent Design for Good Award Grant
2020 Purple Dragonfly Book Award: Honorable Mention, Children's Nonfiction
2020 Graphic Design USA Design Award—book cover and interior design
2021 Graphic Design USA People to Watch
Certifications
WIX Webmaster Certification
Work experience
Center for the Collaborative Classroom
Apr, 2004 — Present
Directs the integrated design of all print and digital products, including managing employees, contractors, and vendors. Accomplishments and duties:
• Leads the conceptualization and design of Collaborative Literacy—a comprehensive curriculum comprised of three modular products at seven grade levels. This project involves extensive brand, package and text design, as well as media, and online deliverable—all on impossibly tight timelines, including leading a team of six designers and over 20 illustrators for one product component.
• Partners with cross-departmental teams throughout the entire design process, collaborating and coordinating on processes and workflow to facilitate cooperation and efficiency
• Oversees and manages the design of all products: interface, product interiors, packaging, media, and ancillaries—from concept to completion—with great attention to details
Bill B.
Nov, 2023
Nadia A.
Sep, 2023
Bill B.
Jul, 2023
Thomas F.
Jan, 2023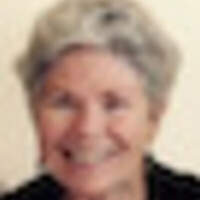 Teddi A.
Aug, 2022
Sign up to read more reviews
Create a free Reedsy account to connect with Roberta and thousands of other publishing professionals on Reedsy.