Overview
PLEASE NOTE:
I do not participate in auction requests where authors ask me for a quote along with several other marketers. I only respond to requests where my expertise is sought individually. If you contact me along with other marketers, I will decline your request.

ABOUT ME:
I provide marketing instruction and specialized tactics for experienced authors who are already published and writing as their primary career. My initial fee starts at $350 (US) for a 90-minute 1:1 consultation.

Since 2007, I've coached over 1,000 authors at all levels and helped both fiction and nonfiction books hit The New York Times bestseller list. In addition, I'm a traditionally-published author of two books and also successfully self-published numerous teaching guides for authors. I routinely generate a six-figure income from writing and consulting, so I know what works versus what is a waste of time.

I founded my consulting practice, Wildfire Marketing, in 2007 to help authors and publishers dramatically increase their audience reach and book sales. My unique track record brings the highest level of marketing expertise to the Reedsy community. Below is a sample of highlights that my clients have experienced:

+ Helped both fiction and nonfiction books hit The New York Times bestseller list
+ Built or expanded email lists by over 25,000 subscribers in only 9 months
+ Rebranded multiple authors who became New York Times bestsellers
+ Designed numerous author websites that doubled and tripled visitor traffic within 60 days
+ Developed award-winning book titles, marketing hooks, and book descriptions
+ Revived a 23-year-old backlist book to hit The New York Times bestseller list

WANT TO WORK WITH ME?
If you'd like to work with me, I offer a 90-minute consultation by phone or video as a starting point for $350 (US). This is a 1-to-1 teaching session where I explain advanced-level book marketing tactics and answer your questions. After the initial consultation, I can provide additional consulting options based on your specific goals and budget.

PLEASE NOTE:
I do not participate in auction requests where authors ask me for a quote along with several other marketers. I only respond to requests where my expertise is sought individually. If you contact me along with other marketers, I will decline your request.

PRAISE FROM NEW YORK TIMES BESTSELLING AUTHORS:

"I recommend Rob E to any author looking to take their book campaign to a higher level."
Dr. Gary Chapman
#1 New York Times bestselling author of The Five Love Languages

"I give Rob E my highest recommendation. If you want to increase book sales, make him the first person you hire."
Lysa TerKeurst
4-time New York Times bestselling author of Made to Crave, Unglued, The Best Yes, and Uninvited

"Rob E's expertise helped me develop a new brand and create an exciting new website. It was beyond my expectations and included everything I asked for and more."
Wanda Brunstetter
6-time New York Times bestselling novelist with over 10 million copies sold



Services
Non-Fiction
Business & Management
Christian Non-Fiction
Education & Reference
Inspirational
Parenting & Families
Religion & Spirituality
Self-Help & Self-Improvement
Certifications
Bachelors of Science in Marketing - Auburn University
Work experience
I'm a full-time book marketing consultant who has coached over 1,000 authors, worked with numerous publishing houses, and helped both fiction and nonfiction books hit the New York Times bestseller list.
My top-level expertise will teach you how to reach more readers, sell more books, and increase personal income from your intellectual property in order to make a living from your writing.
Projects
Transformed a B-level Author into a New York Times Bestseller
After writing 13 books, Lysa TerKeurst was considered an average, mid-list author whose titles typically sold around 50,000 copies. Her publisher doubted Lysa's ability to reach the next level, overcome her stagnant sales, and write a breakout book. For her 14th book, Made to Crave, Lysa hired Rob Eagar to:
- Critique the manuscript and improve the book title
- Build a new website and expand the author's platform
- Develop a memorable author brand
- Create word of mouth tools
- Improve the author's speaking skills, speaker fee, and event bookings
- Build a comprehensive book marketing plan
After Rob's help, the author and publisher experienced these dramatic results:
- Made to Crave spent over 25 weeks on the New York Times bestseller list.
- Over 200,000 copies sold in the first nine months.
- Over 100,000 unique visitors attracted to book website in the first 30 days.
- Over 50,000 study guides and 20,000 video units sold in the first nine months.
- Over $1,000,000 of extra revenue generated for the publisher.
Jennifer P.
Feb, 2022
Lonnie F.
Nov, 2021
Sini N.
May, 2021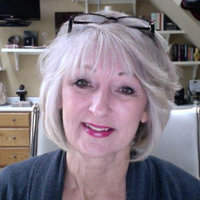 Vicki M.
Mar, 2021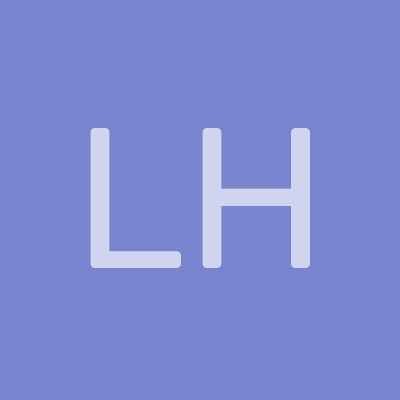 Lou H.
Mar, 2020