Overview
Of all the things I've done as a visual artist, from doing illustrations for The New Yorker to writing and illustrating children's books to drawing story boards for movies and doing caricatures aboard the QE2, none have given me more pleasure than designing book covers. As the author of several of my own books, I know just how meaningful and powerful a well-designed cover can be. It saddens me when a worthy book, one that an author has put years into, doesn't get the sort of cover it deserves. It's more than a shame; it's a crime. The same level of training and skill should go into the cover as into what's inside. Assuming they care about their book, by no means should an author have its cover designed by an amateur. Knowing InDesign does not make one a designer!

My process: Typically authors send me a brief synopsis (and sometimes a sample chapter) of the book in question, along with any ideas they or their publisher may want to bounce off me, and — when relevant — any illustrations or images the author may have in mind. Since my work tends to be more on the graphic side, I may or may not incorporate images directly; but if it an image can work with a design I have in mind, then I'll try. Anyway, the first stage consists of my creating several (1-5, depending on rate) concept jpegs (typically, those I consider strongest among a dozen or so sketches that I'll do for myself). Assuming one of the concepts meets with the author's favor, they (or their editor) will share it with other concerned parties ( the marketing team). If approved, or approved with changes, assuming a full cover (front and back) is desired, once blurbs, bar codes, etc. are available, I will go on to produce a camera-ready PDF for the full cover, including the spine.

Services
Non-Fiction
Biographies & Memoirs
Cooking, Food, Wine, & Spirits
Self-Help & Self-Improvement
Fiction
Classics
Dystopian
Historical Fiction
Literary Fiction
Poetry
Awards
Finalist, AWP Award for Fiction
Finalist, AWP Award for Nonfiction
Winner, Helen Lemme Award
Winner Best Indie Book Award 2021
Winner National Indie Excellence Award 2021
Finalist Bridge Book Award 2021
Finalist Independent Publisher Book Award 2021
Finalist Elixir Book Prize 2021
Finalist Steel Toe Boots Book Prize 2020
Finalist Forward Indie Award 2020
Finalist Big Other Book Award 2020
Winner Housatonic Book Award 2016
Flannery O'Connor Award for Fiction 2007
Work experience
Though my background in the visual arts extends over forty years, to when I studied fine art, illustration, and graphic design at the Pratt Institute in Brooklyn, book cover design is something I've only been doing for a few years. That said, nothing has given me more pleasure. As an author myself (of fiction and nonfiction), I know only too well how important a book cover can be, how pleasing it is to see one's book well-designed with an attractive, alluring cover that captures the essence of what's inside. I also know how disappointing it can be when a cover doesn't capture that essence. I work hard to give my clients the very best covers for their books—the sort of covers you would expect to see on a classic. That is my specialty.
Jul, 1992 — Aug, 2011 (about 19 years)
Freelance painter and illustrator with American Express, Xerox Corporation, British Airways, BritRail, Oxford University Press, Simon & Schuster, Volkswagen, Canon Corporation, Forbes, The New Yorker, The Wall Street Journal, Outside Magazine, Gourmet Magazine, Italian Food & Wine Magazine among clients.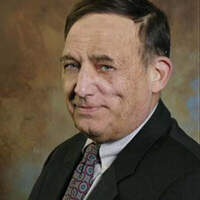 Dave O.
Dec, 2023
Michael C.
Oct, 2023
Douglas H.
Sep, 2023
Joseph P.
Aug, 2023
Alicia S.
Jul, 2023
Sign up to read more reviews
Create a free Reedsy account to connect with Peter and thousands of other publishing professionals on Reedsy.