Overview
Fed up with boilerplate solutions? I am an experienced, passionate, award-winning, book designer. I can bring creative vision to your project, offering you fresh and modern perspectives with the type of design work that arrests both your eye and your intellect.

I have designed books and book covers for publishers such as Thames & Hudson, Quintessence, Carlton Books, Octopus Publishing, The British Museum, Rockwool Publishers, Harper Collins, Kyle Books, Ivy Press, Mitchell Beazley, Ilex Publishing, Omnibus Press, Rotovision, Hamlyn, Quercus, Sterling Publishing, Chronicle Publishing, Abrams Press and MIT on a range of subjects as diverse as architecture, music, fine art, antiquities, cookery, popular culture and science. Each new book project has brought with it, its own unique set of challenges – the more individual the subject has been, the more exciting the challenge has been to make that subject come alive on the page.

Being collaborative is fundamental to my approach to the design process and I have been lucky enough to build close working relationships with many of my clients. With 18 years experience working as a creative director/founder of a busy London-based, book design agency, I have a thorough understanding of how each part of the publishing and production process works, making for a smooth workflow. I offer creative vision as well as practical advice on which font to choose, or the most economic page format at the early design stage of your book project, through to answering your questions about paper stocks, or print finishing during the final stage of your book project.

In short, if you are looking for a designer who goes that extra mile in search of the perfect design solution for your book project, whether it be a cover, a collection catalogue or a complete book – look no further.
Services
Fiction
Action & Adventure
Contemporary Fiction
Horror
Science Fiction
Technothriller
Non-Fiction
Biographies & Memoirs
Cooking, Food, Wine, & Spirits
Music
Awards
Locus Award, Best Book
Rondo Hatton Classic Horror Award
Finalist, New York Book Awards
Fortnum & Mason Food & Drink Awards, Best Drink Book
World Fantasy Award, Best Illustrated Book
Bram Stoker Award, Best Illustrated Book
ISTD Typographic Awards 2014, Certificate of Excellence
ISTD Typographic Awards 2009, Certificate of Excellence
British Book Awards 2019, Best Non-fiction Book
Winner James Beard, Best International Cookbook
Shortlisted for Guild of Food Writers, International Cookbook of the Year
McNaughton Awards 1996, Winner
McNaughton Awards 1997, Highly Commended
Work experience
I provide a full design service including project management for traditional and self publishers. I work in a wide range of genres designing covers and interiors for printed and digital editions as well as designing marketing material for the finished product.
Aug, 2000 — Jun, 2018 (almost 18 years)
Co-founded London design agency, working for publishers, cultural institutions, charities and independent companies. A member of the International Society of Typographic Designers for ten years. Received recognition in various industry awards. Work has been published in various design manuals, including Grids, Ava Acedemia; Logotype, Laurence King; Diagrams, Rotovision
Erica G.
Aug, 2023
William F.
Jul, 2023
Edee K.
Jun, 2023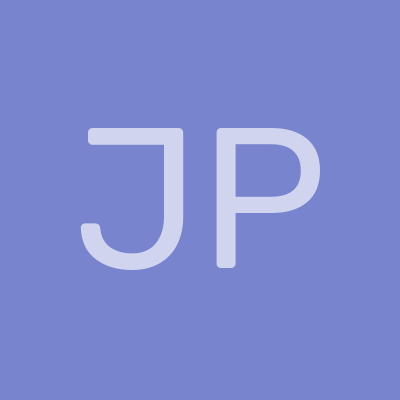 Justin P.
May, 2023
Erica G.
May, 2023
Sign up to read more reviews
Create a free Reedsy account to connect with Paul and thousands of other publishing professionals on Reedsy.