Overview
I know how to steer big ideas into even bigger books.

I'm a hands-on book editor, a writer, and a self-professed pop culture junkie with a unique combination of significant New York trade publishing experience.

My sensibility is eclectic and unabashedly commercial, including Young Adult fiction and Adult prescriptive and narrative nonfiction in the categories of celebrity memoir, relationships, modern parenting, lifestyle, self-help, humor. . . and whatever I find refreshingly irresistible.

At Simon & Schuster's pop culture imprint, Simon Spotlight Entertainment (SSE) turned Gallery Books, I acquired and edited such bestselling titles as the phenomenon HE'S JUST NOT THAT INTO YOU, Tori Spelling's tell-all memoir STORI TELLING (and all four of her subsequent bestsellers), perennial "new mommy" favorite, SIPPY CUPS ARE NOT FOR CHARDONNAY by Stefanie Wilder-Taylor, and fashion guru Tim Gunn's GUNN'S GOLDEN RULES. Most recently, I was Editorial Director at Simon & Schuster's YA imprint Simon Pulse, working with such notable authors as Sarah Ockler, Lauren Barnholdt, Tom Leveen, Terra Elan McVoy, S. E. Green, and Ann Stampler.

My unique background and skill set--I've worked for major publishers, a leading literary agency, and been thrice published (a publishing "renaissance man")--offer insightful and empathetic guidance from developed concept to demystified publication. Whether working with a first-time author or a seasoned pro, I give each project my thoughtful, undivided attention.

Authors have described my editorial style as "a writer's dream," "uncannily perceptive," "at once calming and inspiring," "contagious enthusiasm," and a "razor-sharp scalpel of just what readers want to read."

Successful publishing takes a mix of market knowledge, honed instinct, nurtured relationships, and the confidence to fight for and see through one's vision. It's not always easy. But it's what I do--and deeply enjoy.
Services
Non-Fiction
Biographies & Memoirs
Entertainment
Parenting & Families
Self-Help & Self-Improvement
Sex & Relationships
Fiction
Humor & Comedy
LGBTQ Fiction
Thriller & Suspense
Young Adult
Certifications
B.A.--English, The College of William and Mary
NYU School of Professional Studies, The Summer Publishing Institute
Work experience
Matt DeCoursey Enterprises / Realist Books
Sep, 2016 — May, 2017 (8 months)
Launched self-help/business imprint's debut titles with founder and CEO of GigaBook, comprising content development, copywriting, interior design, marketing (blog entries, book trailer, Goodreads, Amazon Author Central), and editorial feedback to client website and tie-in app.
Managed cover art direction, copyediting, production, and distribution for eBook and POD formats. All three titles ranked as #1 Amazon Best Sellers in their categories, including THE REALIST'S GUIDE TO A SUCCESSFUL MUSIC CAREER co-authored by Joel Cummins of Umphrey's McGee.
Simon & Schuster / Simon Pulse
Dec, 2012 — Sep, 2014 (almost 2 years)
Oversaw editorial direction of Young Adult publishing imprint with an average of 85 original and reprint titles/year, including acquisitions, scheduling editorial calendar, and weekly team meetings.
Responsible for negotiating the purchase of manuscripts with agents, consulting with authors on market, content, style and format, and writing and reviewing copy for sales and marketing materials, including book jackets, digital catalogs, SEO metadata, advertising, and title information sheets.
As project manager, partnered with Design, Marketing, Publicity, and Sales teams to develop and execute custom content and campaigns. Established and coordinated the editorial, production, and publication schedules and tracked through all stages until completion.
Pitched and creatively developed original intellectual properties (IP).
Represented Simon Pulse at major publishing trade shows and conferences.
Simon & Schuster / Simon Spotlight Entertainment (SSE) and Gallery Books
Sep, 2003 — Nov, 2012 (about 9 years)
Acquired, developed, and championed 95+ projects from negotiation through publication for entertainment and pop culture imprint, including #1 New York Times bestsellers.
Launched start-up imprint with acquisition of HE'S JUST NOT THAT INTO YOU, the publishing phenomenon that spent 57 weeks on New York Times Best Sellers list (8 weeks at #1), was translated into more than 30 languages, and spawned a lucrative franchise.
Editorial expertise in a wide range of categories: celebrity memoir, relationships, modern parenting, health, humor, self-help, narrative nonfiction, media tie-in, and commercial fiction.
Proven ease working with celebrities, including Tori Spelling, Tim Gunn, Lance Bass, Star Jones (edited her roman a clef SATAN'S SISTERS, of which VH1's original series DAYTIME DIVAS is based), Johnny Weir, La Toya Jackson, Kristen Johnston, and a couple "Real Housewives".
Orchestrated Tori Spelling's unprecedented publishing success, including multi-month New York Times bestsellers STORI TELLING and MOMMYWOOD, UNCHARTED TERRITORI, SPELLING IT LIKE IT IS, and her 4-color party planning guide, CELEBRATORI.
International Creative Management (ICM)
Nov, 1998 — Nov, 2003 (almost 5 years)
Troy I.
Jun, 2023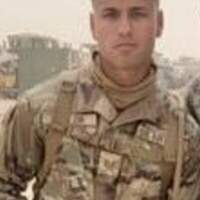 Joseph C.
Oct, 2022
Brooke C.
Aug, 2021
Chase S.
Jul, 2021
Russell C.
Jan, 2021
Sign up to read more reviews
Create a free Reedsy account to connect with Patrick and thousands of other publishing professionals on Reedsy.