Overview
Hi there! My name is Ryan, and I am a professional designer with over 15 years of experience working for top advertising agencies. I have designed for a wide range of projects, but my true passion is book cover design. As a book lover myself, I understand how important it is for authors to have a cover that accurately reflects their story and appeals to their target audience.

My diverse design background allows me to create unique and effective book covers that stand out. I work closely with authors to understand their vision and ensure that the final design captures the essence of their book. I treat every project with the same care and attention to detail that you would receive from a major publishing house, and I won't stop until you are completely satisfied with the end result.

If you have a book in need of a stunning cover, please don't hesitate to contact me to discuss your project. I would love to help bring your vision to life and create a cover that will entice readers to pick up your book for the first time. It's a fun and collaborative process, and I am dedicated to delivering the best possible results for my clients.
Services
Non-Fiction
Biographies & Memoirs
Health & Wellbeing
Inspirational
Self-Help & Self-Improvement
Fiction
Contemporary Fiction
Fantasy
Literary Fiction
Science Fiction
Work experience
Responsible for designing book covers and book interiors.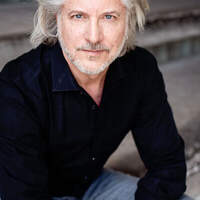 Stephen H.
Jun, 2023
Allan T.
May, 2023
Mitch M.
May, 2023
Kathryn C.
May, 2023
Allan T.
Apr, 2023