Overview
I'm an Award-Winning Illustrator and Book Cover Artist focused on fantasy, horror, dystopian fiction, and historical subjects.
Since 2003 I created well over one thousand illustrations -mainly for book covers- commissioned by major Publishers around the globe for authors such as Anne Rice, Robin Hobb, Joe Abercrombie, Isaac Asimov, Mario Puzo, H.G. Wells, Ursula K. Le Guin, Andrzej Sapkowski, William Gibson, Steven Erikson, Robert Louis Stevenson, and J.G. Ballard, to name just a few.
In recent years I've been working on illustrated books such as the classic gothic novella by Robert Louis Stevenson: "Strange Case of Dr Jekyll and Mr Hyde" and several tales by Edgar Allan Poe, Sheridan Le Fanu, and Théophile Gautier. And especially on the illustrated and deluxe edition of A. Sapkowski's "The Witcher".
In 2021 I illustrated a special new edition of Joe Abercrombie's "The Blade Itself".
In 2022 I fully illustrated the classic "The Worm Ouroboros" by E. R. Eddison, a new edition to be published soon.
Also, I worked on a couple of Assassin's Creed book covers.
This year I'm proud to be working on a very special project: Frankenstein. A truly classic of gothic literature, by Mary Shelley. New illustrated edition.
Quotes:
"Alejandro's powerful illustrations are the finest. I am proud that he has done several book covers for my novels. He is a true artist."
Anne Rice
Best-selling Author of "The Vampire Chronicles".
"I love them. I think they are the best and most beautiful illustrations that have ever appeared in any of my books, whatever the language and country have been published"
Andrzej Sapkowski
Best-selling Author of the "Geralt of Rivia" series: "The Witcher".
​
"Over the years, I've been privileged to see my characters portrayed by many fine artists, from Michael Whelan to John Howe. Alejandro has joined that esteemed group. A master of expression and detail, his visions of my characters look ready to step off the page."
Robin Hobb
Best-selling Author of "The Realm of the Elderlings" series.
Clients include:
Asmodee (Assassin's Creed), Penguin Random House, Orbit, Walker Books, Angry Robot, Daw Books, Festa Verlag, Gollancz, Permuted Press, Robert Laffont, Piemme, Planeta, Valdemar, Quercus, RBA, Simon & Schuster, Tor, Solaris, Orion, Panini, Amazon / 47th North, Forge, Del Rey, Ballantine, Scholastic, Titan, Easton Press, Glénat, Printed in Blood, Skyhorse, White Wolf, Taschen, Lo Scarabeo, Centipede Press and MacMillan.
Services
Fiction
Dystopian
Epic Fantasy
Historical Fiction
Horror
Mystery & Crime
Post-Apocalyptic
Steampunk
Urban Fantasy
Awards
2015 Ignotus Award 2013 Celedonio Award 2012 Ignotus Award 2011 Scifiworld Award 2007 Grand Laus Award 2000 First National Comic Contest of Argentina
Work experience
I started my career as an Illustrator and Graphic Designer in 1990 in Montevideo, my hometown. After living in Barcelona for 10 years, since 2012 I work in London, where I live with my wife -and Designer partner- Daniela.
Adam B.
Nov, 2023
Antony S.
Nov, 2023
Sean F.
Oct, 2023
Efrona M.
Oct, 2023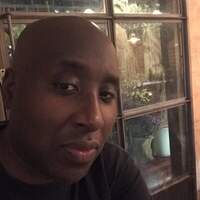 Joe J.
Sep, 2023
Sign up to read more reviews
Create a free Reedsy account to connect with Alejandro and thousands of other publishing professionals on Reedsy.