Overview
I'm a passionate author/editor who wants to turn your manuscript into the best book possible. My goal is to foster a supportive, collaborative, shame-free editorial process by focusing on targeted revisions to your book's structure, narrative, and language. Together, we'll turn the obstacles in your manuscript into opportunities.
As an author myself, I have so much empathy for the writing process. I understand the vulnerability of submitting your work for review, and the frustration of the revision process. Writing and revising are hard work, but the ultimate goal is improving your manuscript.
As the current Publishing Assistant at Chemeketa Press and former Managing Editor at Ooligan Press, I'm particularly adept at working with YA, Romance, Dystopia, and Science Fiction / Speculative Fiction manuscripts.
PERSONAL DETAILS
I'm the published author of the YA dystopian Metal Heart series. In my spare time, I run a Little Free Library in my community and love adding client books to its shelves. Stories in all forms (books, comics, movies, TV, video games) are an integral part of my life.
TESTIMONIALS
"I had the opportunity to work with Melinda through Ooligan Press for my debut novel, Laurel Everywhere. Not only is Melinda a fantastic editor, but she's also incredibly supportive - her warm notes and words of encouragement always made my day! Melinda has been a joy to work with."
- Erin Moynihan, "Laurel Everywhere" (YA fiction)
"Melinda played an instrumental role in the developmental edit of my novel "Faultland" and came up with a brilliant tool to help track plot points in my multiple POV narrative. She is a bright, rising star in publishing, and since she is also an author, she has a broad understanding of both sides of the editorial desk."
- Suzy Vitello, "Faultland" (literary, speculative fiction)
"Melinda has a great eye for story and knows how to guide an author. I always felt like the door was open to ask questions or to get clarification on editorial corrections. I also really appreciated how Melinda handled the few times that I pushed back against suggestions--she was thoughtful and understanding in ways that made me feel comfortable enough to disagree. And that's important."
- Trace Kerr, "The Names We Take" (YA dystopian fiction)
Services
Fiction
Dystopian
Literary Fiction
Post-Apocalyptic
Romance
Young Adult
Certifications
MA in Book Publishing, Portland State University
BA in English Literature, Portland State University
Technical Writing minor, Portland State University
Multimedia Design Certificate, Portland Community College
Work experience
Editorial, marketing, design, and administrative support for Chemeketa Press, a publisher of affordable textbooks for students.
Jun, 2021 — Jan, 2022 (7 months)
Managed book publication timelines for editorial and production schedules; reviewed manuscript submissions to provide acquisition suggestions to publishers.
Apr, 2019 — Jun, 2020 (about 1 year)
Led the developmental edit, copy editing, type coding, and proofreading of print and electronic books. Managed teams of editors, compiled edits, and corresponded with authors.
Provide professional freelance writing, developmental editing, line editing, and book coaching services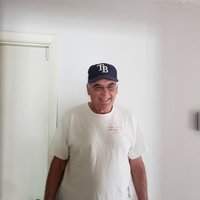 Tony K.
Dec, 2023
David L.
Oct, 2023
Victoria D.
Oct, 2023
Andy C.
Sep, 2023
Victoria D.
Jul, 2023
Sign up to read more reviews
Create a free Reedsy account to connect with Melinda and thousands of other publishing professionals on Reedsy.