Overview
Since 2011, I have worked as a freelance editor, focusing on children's books (picture books, middle grade, young adult). I also edit adult fiction and non-fiction, but I am not well versed in genre fiction. I love a story that will make me laugh, and I don't mind a bit of a love story as well. My favorite novels are GILEAD by Marilynne Robinson, TUCK EVERLASTING by Natalie Babbitt, THE PARTICULAR SADNESS OF LEMON CAKE by Aimee Bender, and THE GRAPES OF WRATH by John Steinbeck.

I have worked with books for ten years. My experience includes positions as a bookseller at Borders, a marketing intern at Candlewick Press, a publicity intern at Abrams Books for Young Readers/Amulet Books, a literary assistant at the Charlotte Sheedy Literary Agency, and an editorial assistant at Atheneum Books for Young Readers and Margaret K. McElderry Books in the Simon & Schuster Children's Publishing Division.

I am also an author. My fiction is represented by Alexandra Penfold at Upstart Crow Literary. My non-fiction has been published by Verily Magazine. Visit my blog, What I Learned While Writing a Novel, for interviews with industry professionals/authors and to get to know more about my perspective on the written word.
Services
Fiction
Christian Fiction
Dystopian
Literary Fiction
Middle Grade
Picture Books
Short Story
Women's Fiction
Young Adult
Work experience
• Contributed lifestyle and culture articles on food allergies, miscarriage, and childbirth options, with over 10K shares
Atheneum Books for Young Readers/Margaret K. McElderry Books at Simon & Schuster's Children's Publishing Division
Mar, 2009 — Nov, 2010 (over 1 year)
• Acquired and edited middle grade novels
• Read and evaluated picture book, middle grade, and young adult submissions
• Wrote flap and marketing copy
• Brainstormed marketing and publicity strategies, as well as jacket and interior design
• Developed and maintained relationships with authors, agents, and illustrators
• Prepared and routed manuscript transmittals, and contract, copyright, CIP, and book estimate paperwork
• Oversaw departmental interns
• Acted as departmental liaison and as point of contact for backlist tiles
Charlotte Sheedy Literary Agency
Jun, 2008 — Feb, 2009 (8 months)
• Read and evaluated a broad range of manuscripts, including fiction and non-fiction, adult and children's
• Trafficked contracts, submissions, checks, and royalties
• Corresponded with authors and editors to facilitate book publication process
• Managed administrative duties, especially maintenance of physical and electronic filing systems
Abrams Books for Young Readers/Amulet Books
May, 2006 — Aug, 2006 (3 months)
• Drafted press releases and email blasts, organized author tours, answered fan email, compiled contest entries
• Produced event kits for use by bookstores and other vendors in conjunction with book releases
• Created a comprehensive list of state children's book awards in the U.S. and Canada for imprint submissions
• Assembled and submitted materials for book award entries
Jan, 2006 — May, 2006 (4 months)
• Corresponded with major reviewers, produced press kits, researched locations for national book tours
• Performed administrative duties: assembled mailings, updated databases, compiled press clippings
May, 2005 — Mar, 2007 (almost 2 years)
• Promoted from cashier within a month of hire, became a key resource for children's publications
• Created more efficient organizational structure in bulk supply of children's materials
• Implemented monthly merchandise changes in children's section displays to fulfill corporate protocol
Rachel L.
May, 2020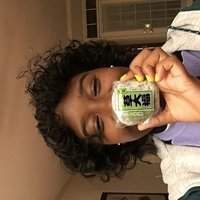 Simone M.
May, 2018