Overview
I am a voracious reader and lover of books with more than 15 years of experience editing with New York's biggest publishers. I have taught writing at a variety of universities and writers' conferences, including the Highlights Foundation, SCBWI, and San Diego State University, and have served as speaker at many conferences and conventions, including New York Comic Con, the American Library Association Annual Conference, Romance Writers of America Annual Conference, and the World Fantasy Convention.
For over a decade I worked at Macmillan for Tor Books, the world's leading publisher of science fiction and fantasy. I am also a trained copyeditor and proofreader (NYU) with a portfolio of well over 100 novels, including as a final line editor of romance at Samhain Publishing.

As an independent editor, I now edit on a per-project basis for most of the largest publishers and directly with authors of all experience levels. Books I've edited have been:
#1 New York Times, USA Today, and international bestsellers;
featured on NPR, Cosmopolitan, Buzzfeed, Huffington Post, and Entertainment Weekly;
winners of major awards including RWA's RITA Award, the National Readers' Choice Award, the Bram Stoker Award, and the ITW Thriller Award;
finalists for the Andre Norton Award, the Edgar Award, the Nebula Award, the Hugo Award, the Anthony Award, and others;
Indie Next and Best of the Year selections in a variety of venues, including Amazon, Barnes & Noble, Apple Books, Goodreads, NPR, Kirkus Reviews, Publishers Weekly, New York Public Library, and others.
I have extensive editorial experience in a variety of genres, but am best known for my work in romance, fantasy, and young adult. I love commercial fiction of all kinds.
"Melissa is a creative and thorough editor. Her feedback is invaluable, always allowing me to take a step back and look at the novel with fresh eyes and perspective. I trust my novels in her hands."
— Jennifer L. Armentrout, #1 New York Times and internationally bestselling author
"Melissa is one of the best editors I've ever had the pleasure of working with—and I've worked with many!"
— Danielle L. Jensen, USA Today bestselling author of DARK SHORES and THE BRIDGE KINGDOM
"Editorially, Mel has an expert sense of story and character; I can't recall any of her notes that didn't resonate, or advice I didn't take. Professionally, she is timely and communicative. And personally, I will always consider her a friend. I really can't recommend her highly enough."
— Kendare Blake, #1 New York Times bestselling author
"I like my books when I turn them in to Melissa. I love them after we work on them together."
— Kristen Simmons, author of the Edgar Award and Anthony Award finalist THE DECEIVERS
"With tons of experience and a fun, compassionate personality, Melissa is a perfect editor for authors in any stage of their career."
— Cora Carmack, New York Times and USA Today bestselling author
Read about Reedsy author Tanya Lee's experience with me here!: https://blog.reedsy.com/stories/tanya-lee/
Services
Fiction
Contemporary Romance
Dystopian
Fantasy
New Adult
Paranormal Romance
Psychological Thriller
Romantic Comedy
Young Adult Fantasy
Certifications
New York University SCPS: Fundamentals of Copyediting and Proofreading
Work experience
Jun, 2007 — May, 2020 (almost 13 years)
I acquired and edited for multiple lines at Tor Publishing, the world's leading publisher of science fiction and fantasy. As a senior editor, I partnered in spearheading the Tor Teen line, which grew to include many New York Times bestsellers and award winners.
Among the many talented authors I worked with, many of whom I still work with today as an independent editor, are Jennifer L. Armentrout, Kendare Blake, Rachel Caine, Cora Carmack, Sylvia Day, Sarah Henning, Gregg Hurwitz, Danielle L. Jensen, Sara B. Larson, Kim Liggett, Veronica Rossi, and Kristen Simmons.
Jul, 2011 — Mar, 2016 (over 4 years)
Served as line editor, copyeditor, and proofreader for a large quantity of titles in every subgenre of romance: contemporary, paranormal, historical, fantasy, and urban fantasy, as well as horror.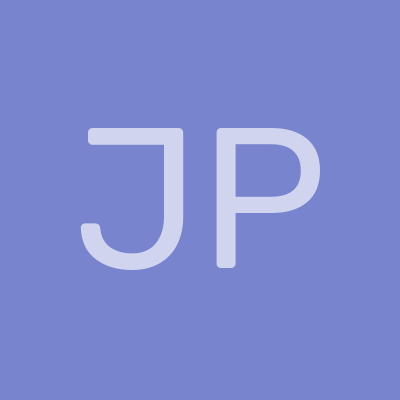 Jacki P.
Sep, 2022
Joy S.
Jun, 2021
Jenny W.
May, 2021
Lisa M.
Mar, 2021
Kaylin S.
Mar, 2021
Sign up to read more reviews
Create a free Reedsy account to connect with Melissa and thousands of other publishing professionals on Reedsy.